CVNL Press Release: 4th Annual Heart of Napa™ Nominations Now Open
FOR IMMEDIATE RELEASE
December 4th, 2018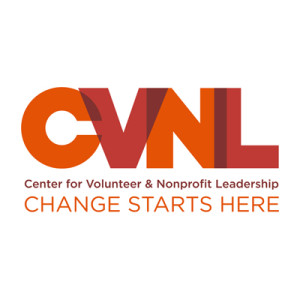 Media Contacts:
Linda Jacobs
CEO
415.479.5710 x300
ljacobs@cvnl.org
or
Katelyn Willoughby-Bagley
Director of Marketing & Communications
415.448.0330
kwilloughby@cvnl.org
4th Anual Heart of Napa™ Nominations Now Open
Share your Stories of Napa Nonprofits and Volunteers
Submit Nominations online by Wednesday, January 16, 2019
Napa County, December 4th, 2018 – Center for Volunteer & Nonprofit Leadership (CVNL) has opened their call for nominations for the 4th Anual Heart of Napa Awards. The Awards Ceremony and Luncheon will take place on Thursday, March 14, 2019, from 11:00 a.m. to 1:30 p.m. at the Napa Valley Expo Chardonay Hall.
As the largest recognition event in the county, Heart of Napa gives $22,500 to outstanding Napa nonprofits and the committed individuals who serve them. All nominees and recipients will be honored at the March 14, 2019 event.
"On a day to day basis, with back to back scheduled activities, we often forget to pause and reflect on the good work being done," said Linda Jacobs, CEO of CVNL. "Heart of Napa encourages the whole community to come together to listen and speak about what nonprofit leaders, volunteers and supporters have done to make a difference – and thank them for their contributions. Your head and heart will leave inspired for action."
Whether you nominate every year or have never nominated, CVNL encourages you to take the time to submit in one or multiple award categories. A new online nomination process has been implemented to make the process easier than ever. "We hope this will make the process more efficient and encourage more people to nominate across Napa County," said Melissa Stoakley, Event Coordinator.
Award categories and sponsors:
An executive director whose vision has inspired meaningful change will be recognized and receive $5,000 through the Excellence in Leadership Award (sponsored by Redwood Credit Union).
Achievement in Nonprofit Excellence (sponsorship open) and $5,000 will be awarded to an organization that has demonstrated exemplary service to their constituents.
The Volunteer of the Year will receive $5,000 and must be an individual who has provided outstanding service to a Napa nonprofit (sponsored by the Syar Foundation).
Five Youth Volunteer of the Year Awards will be presented to middle or high school students serving a Napa community, education, or faith nonprofit and each will receive $1,000 (sponsored by Bank of Marin).
An exceptional volunteer member of a Napa nonprofit board of directors will be recognized and given $2,500 through the Excellence in Board Leadership Award (sponsored by Comerica Bank).
The Corporate Community Service Award will be given to a business that has encouraged volunteerism among its employees (sponsored by Pacific Gas and Electric Company).
For event information, nomination submission guidelines, sponsorship, or to purchase tickets or tables, visit https://cvnl.org/2018HeartofNapa/
About CVNL
Since 1964, the national award-wining Center for Volunteer & Nonprofit Leadership (CVNL) has advanced nonprofits and volunteerism by strengthening leadership, encouraging inovation, and empowering individuals throughout the Bay Area. Passion alone isn't enough when it comes to creating strong nonprofits. That's why we work with aspiring and established leaders every day to help them build the skills and connections that can take their impact to the next level. CVNL offers comprehensive programs including training, executive search, customized consulting solutions, and volunteer opportunities and programs for nonprofits, individuals, families, groups, and businesses. Our Heart of Marin™ and Heart of Napa™ events support nonprofits of every size and mission through recognition and cash awards. CVNL provides disaster preparedness training and serves as an Emergency Volunteer Center (EVC), overseeing spontaneous volunteers and donations for Napa and Marin Counties in the aftermath of a disaster. We believe that with confident and prepared leaders, our nonprofits will be better equipped to create healthy, happy communities. Visit www.cvnl.org to discover more about how we help nonprofits.