CVNL Press Release: Science and Sizzle with Michael Franti, 9/17 volunteer opportunity in Napa
FOR IMMEDIATE RELEASE
August 3, 2016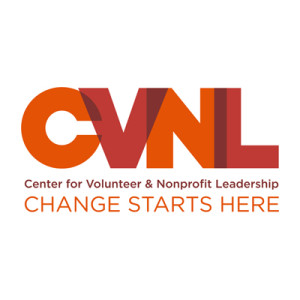 Media Contacts:
Linda Davis
CEO
415.479.5710 x300
ldavis@cvnl.org
or
Peter Rodgers
Director of Marketing & Communications
415.713.0235
prodgers@cvnl.org
SCIENCE&SIZZLE
WHERE BRAIN SCIENCE, WINE AND CUISINE SIZZLE!
SATURDAY, SEPTEMBER 17, 2016
MICHAEL FRANTI & SPEARHEAD
CONCERT PERFORMANCE
NAPA & SAN RAFAEL — Center for Volunteer & Nonprofit Leadership (CVNL) is partnering with One Mind Institute, an international mental health research organization an international mental health research organization to recruit more than 100 volunteers for the 22nd Music Festival for Brain Health. Each year community members, families, teens, and groups graciously volunteer their time to help the Music Festival raise millions of dollars for mental health research. Volunteers are essential in helping operate the symposium, diner, concert and other event tasks. CVNL is looking for volunteers to help with a variety of activities, such as: volunteer check-in, symposium ushers, shuttle drivers, wine and beer servers, reception servers, and other opportunities. Whether you have 2 hours or 4, there is a place for everyone to be involved. Depending on your shift, volunteers will receive an apron and lunch. There are special prizes for volunteers who sign-up for multiple shifts!
Celebrating over two decades of research funding, the Music Festival for Brain Health is one of America's most important fund-raising events focusing on brain disorders, with an historical total, including grants from the National Institute of Mental Health, surpassing $225 million. Last year alone, the event raised approximately $3.5 million to support the research to find cures for brain disorders. The Music Festival for Brain Health benefits One Mind Institute ("IMHRO"), and One Mind™, each partnering to support research, education, treatment, and to fight the stigma surrounding brain disorders.
This year's featured guests are:
Scientific Symposium with Steve McCarroll, Ph.D., Genetics expert of Harvard University and the
Broad Institute as the Keynote Speaker and David Okonkwo, MD, PhD of the University of Pittsburg
Wine Tasting Reception with Chef Curtis Di Fede of the new Napa restaurant, Miminashi.
Concert Performance with Michael Franti & Spearhead VIP Diner with Chef Gerand Craft, James Beard Award-Winer
The Music Festival for Brain Health takes place in the Napa Valley at Staglin Family Vineyard. Leading scientists and supporters of this cause come together to learn firsthand from each other about advances in brain health, but it's not all about science. To date, contributions to IMHRO have resulted in hundreds of millions of dollars for research, changed thousands of lives and funded stunning discoveries for better therapies for now and for the future!
The special opportunity offers individuals the opportunity to be involved with one of the most successful brain health events in the county for free. To volunteer or for more information, please call or email Jim Tomlinson at jtomlinson@cvnl.org or 707.252.6222.
To volunteer at this amazing event, please go to: http://volunteer.cvnl.org/aem/general/event/?doc_id=3149 and select the opportunity of your choice.
Direct link to the festival site: http://www.music-festival.org/
CVNL Marin Office: 65 Mitchell Blvd., Suite 101 • San Rafael, CA 94903 • 415.479.5710
CVNL Napa Office: 433 Soscol Avenue, Suite A-100, Napa, CA 94559 • 707.252.6222
# # #