9/19/15 Napa Valley Fire CVNL Press Release, volunteers, donations
FOR IMMEDIATE RELEASE
September 19, 2015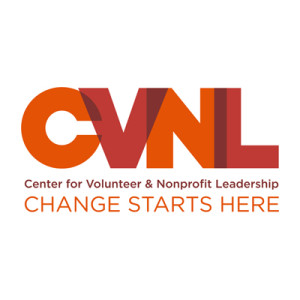 Media Contacts:
Linda Davis
CEO
415.479.5710 x300
ldavis@cvnl.org
or
Peter Rodgers
Director of Marketing & Communications
415.713.0235
prodgers@cvnl.org
CVNL Emergency Volunteer Center Takes Lead to Coordinate Volunteers for Valley Fire Evacuees in Calistoga
Information and resources for supporting people and communities impacted by the Valley Fire
Napa County California — Center for Volunteer & Nonprofit Leadership's (CVNL) Emergency Volunteer Center (EVC) was activated on September 16, 2015. The CVNL EVC is coordinating volunteers and donation items at the Valley Fire shelter in Calistoga.
"In times like these, the generosity of human kind shines through," CVNL CEO Linda Davis expressed from the Napa County Fair shelter site. "CVNL staff, hundreds of volunteers, dozens of organizations, and Napa County teams, are working together to do everything they can to help victims and evacuees."
CVNL has compiled a list of resources and links where people interested in supporting Valley Fire relief efforts can access information, contribute time as a volunteer, and make financial donations.
Volunteers Needed:
Community members interested in volunteering may register on the CVNL Volunteer Portal: http://volunteer.cvnl.org/event/detail/?event_id=22356
Interested volunteers may also register on site at the Napa County Fair in Calistoga. Volunteers should check-in at the volunteer table located between the Tubbs Building and Butler Pavilion near Gate 3 off of N. Oak Street in Calistoga from 9:00 a.m. to 7:00 p.m. Directions.
Donation Items UPDATE:
Because of the generosity of the community, the Calistoga shelter for Valley Fire evacuees is overwhelmed with donations and cannot accept any more items at this time. Napa County is requesting that people continue donating funds online or volunteering through many organizations such as the Center for Volunteer & Nonprofit Leadership. The County is in the process of ensuring donations get in the hands of Valley Fire evacuees.
Financial Donations:
People wishing to make a financial donation to help support those affected in Lake County may give to the following organizations:
Center for Volunteer & Nonprofit Leadership – organizing volunteer efforts and on site donations of items: http://cvnl.org/why-cvnl/support-sponsors/
Napa County Fairgrounds – hosting the evacuation site: http://www.napacountyfair.org/valleyfire or other agencies providing services to the fire victims. A list of nonprofits can be found on the CVNL website here.
About the Valley Fire
The Valley Fire started on September 12, 2015, and has caused widespread devastation and hardship for victims and evacuees in Lake and Napa Counties. The most recent reports indicate that the 74,500-acre blaze is 48 percent contained, and has destroyed 585 homes and hundreds of other structures. It also is being reported that 20,000-23,000 people have been displaced (data and info from CA.GOV Valley Fire website, September 19, 2015, 8:05 a.m.).
About CVNL
Since 1964, the national award-wining Center for Volunteer & Nonprofit Leadership (CVNL) has advanced nonprofits and volunteerism by strengthening leadership, encouraging inovation, and empowering individuals throughout the Bay Area. CVNL knows that passion alone isn't enough when it comes to creating strong nonprofits. CVNL works with aspiring and established leaders every day to help them build the skills and connections that can take their impact to the next level — offering comprehensive programs including education, executive search, consulting, leadership training and recognition. CVNL has a rich history of promoting volunteerism, offering easy-to-access, meaningful opportunities to individuals, families, groups, and businesses. CVNL believes that with confident and prepared leaders, our nonprofits will be better equipped to create healthy, happy communities. CVNL has served Marin County continuously for more than 50 years and expanded to Napa County in July, 2014, and is the Emergency Volunteer Center (EVC) for Marin and Napa Counties.