CVNL Press Release: Nominees Announced for the 26th Annual Heart of Marin™ Awards
FOR IMMEDIATE RELEASE
November 8th, 2018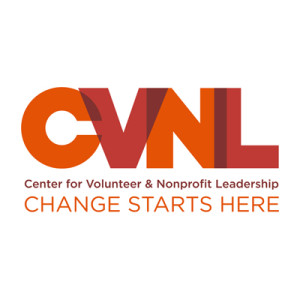 Media Contacts:
Linda Jacobs
CEO
415.479.5710 x300
ljacobs@cvnl.org
or
Katelyn Willoughby-Bagley
Director of Marketing & Communications
415.448.0330
kwilloughby@cvnl.org
Nominees Anounced for the 26th Anual Heart of Marin™ Awards
SAN RAFAEL, CA, November 8, 2018 – Center for Volunteer & Nonprofit Leadership (CVNL) is pleased to announce the nominees for the 26th Anual Heart of Marin™ Awards. The community is encouraged to visit cvnl.org/2018heartofmarin to view nominations received by nominators for work done in the Marin.
"Nonprofits in Marin are helping save lives, improve the welfare of our residents, promote equity, preserve the environment, protect arts and culture, and so much more," said Linda Jacobs, CEO at CVNL. "Heart of Marin inspires, recognizes and encourages people from all sectors to honor the critical work of nonprofits, their leaders, volunteers, and the businesses who support them."
Heart of Marin directly supports the local Marin nonprofit sector, giving $35,000 to outstanding Marin nonprofits and the committed individuals who serve them. Everyone is invited to the Awards Ceremony and Luncheon on Thursday, January 10, 2019, from 11:00am to 2:00pm at the Marin Center Exhibit Hall in San Rafael, where recipients will be announced and all nominees will be recognized.
Individual tickets are $80, and traditional tables of 10 are $800. As a gold table sponsor for $1,150 you will receive preferred seating for 10, while providing 2 tickets for youth nominees to attend the celebration. Awards are made possible by the generosity of our sponsors (see below). The luncheon is supported by Event Sponsor Bank of Marin, and Media Sponsor the Marin Independent Journal.
For complete details, to purchase tickets, and make table reservations go to http://www.cvnl.org/2018HeartofMarin
And the Nominees are…
Excellence in Leadership (sponsored by Marin Community Foundation)
Kay Carlson, Marin Open Studios
Lori Davis, Sanzuma
Nancy Dow Moody, Lifehouse, Inc.
Jon Marker, Youth Leadership Institute
Cheryl Paddack, North Marin Community Services
Christine Paquette, St. Vincent de Paul Society
Ted Smith, Kids Cooking for Life
Jane Winter, YWCA San Francisco & Marin
Abby Yim, Integrated Community Services
Volunteer of the Year (sponsored by Redwood Credit Union)
Luz Alvarado, Center for Domestic Peace
Auxiliary Board, Marin Center for Independent Living
James Cleaves, Halleck Creek Ranch
Christine Comaford, Hospice by the Bay
Frank Cox, Marin County Sheriff's Office
Dr. Edward Diao, Marin Community Clinics & Operation Access
Jeremy Durfee, Next Generation Scholars
Mehrbanoo Esmaili, Whistlestop
Phil Garratt, Friends of the Mill Valley Fall Arts Festival
Gary Gellin, Extrafood.org
Nayeon Kim, Prison University Project
Sydney Minerly, Singers Marin
Steve O'Keefe, Civic Center Volunteers
Allison Park, Godmothers of Timothy Murphy School
Mike Smylie, The Marine Mammal Center
Paula Spencer, Marin Humane
An Wathen, Ceres Community Project
Kathleen Woodcock, Marin Center for Independent Living
Achievement in Nonprofit Excellence (sponsored by Nugget Markets)
Ambassadors of Hope and Opportunity
Bernard Osher Marin JCC
Cedars
Ceres Community Project
Conservation Corps North Bay
ForWords Literacy Lab
Homeward Bound of Marin
Kids Cooking for Life
Marin Center for Independent Living
Marin Child Care Council
Marin Medical Reserve Corp Foundation
Mt. Tam Quilt Guild
North Marin Community Services
NovatoSpirit
Operation Access
San Geronimo Valley Community Center
Slide Ranch
St. Vincent de Paul Society
St. Vincent's School for Boys
Tax-Aid
Youth Volunteer of the Year (sponsored by Bank of Marin)
Loughlin Browne, MCYC & Bridge the Gap
Yendy Calderon Cifuentes, Marin Community Clinics Health Hub
Jane Casto, Terra Linda Activism Club
Cutter Dawes, Canal Alliance & Amigos de las Américas
Kalyn Dawes, Marin County Sheriff's Search and Rescue Unit
Nicole Fuches, Civic Center Volunteers
Sabrina Gelini, The Body Positive
Adriana Golden, Knowledge is Power
Bryan Greene, Canal Alliance
Tristan Johnson, St. Anselm Church
Elise Lamarre, Youth Leadership Institute – MCYC
Lucia London, Novato High Earth Club
Daniel Magaña, Next Generation Scholars
Kenyamarie Mahone, Youth Leadership Institute – MCYC
Max Manwaring-Mueller, Marin School of Environmental Leadership
Damaris Marrufo, Novato Police Department, Marin Girls Chorus, Center for Domestic Peace
Ana Ostrovsky , Global Student Embassy
Francisco Pereira, St. Anselm Church
Rebecca Preis, Marin Humane
Chiara Savage Schwartz, Wonderbag.org & Community Heroes
Gabe Ural, Youth Leadership Institute – MCYC
Marlowe Ural, Youth Leadership Institute – MCYC
Quincy Webster, Marin County Sheriff's Search and Rescue Unit
Excellence in Board Leadership (sponsored by EO Products and Bregante+Company, LLP)
Heather Bowker, Marin Humane
Sam Brasch, Adopt a Family of Marin
Brandon Brown, Youth Leadership Institute
Deane Clough, Global Student Embassy
Maureen Cornelia, Community Land Trust Association of West Marin
Elizabeth Dinsel, Mill Valley Philharmonic
Doug Fryday, Museum of the American Indian
Trisha Garlock, SchoolsRule Marin
Amanda McCarthy, Community Action Marin
Peg Super, NAMI Marin
Excellence in Inovation (sponsored by Comerica Bank and BioMarin)
10,000 Degrees Fellowship Program
Age-Friendly Solutions
Agricultural Institute of Marin's Rollin' Root
Ambassadors of Hope and Opportunity
Autistry Studios
Biotech Partners
Downtown Streets Team's Marin Mobile Care
ExtraFood.org
Giving Marin Community Partnership
Golden Gate Dietetic Internship Program
Humankind Alliance
Marin Aging and Disability Institute
New Media Learning
Nugget Markets & College of Marin Partnership
Play Marin
Project HOPE
Side by Side's YouThrive
St Vincent's Equestrian Program
Corporate Community Service (sponsored by Pacific Gas and Electric Company)
Bank of Marin
EO Products
Kaiser Permanente, San Rafael-Petaluma
Kiosk
Lotus Cuisine of India
Microsoft Corte Madera
Mike's Bikes
Nugget Markets
Pet Food Express
Lifetime Achievement (sponsored by Kaiser Permanente, San Rafael)
Barbara Coley
Marian Huntington
Heidi Kuhn
Barbara Lee
Avon Mattison
Doug McConell
Karen Schurig
Michael St. John
Nora Thompson
About CVNL
Since 1964, the national award-wining Center for Volunteer & Nonprofit Leadership (CVNL) has advanced nonprofits and volunteerism by strengthening leadership, encouraging inovation, and empowering individuals throughout the Bay Area. Passion alone isn't enough when it comes to creating strong nonprofits. That's why we work with aspiring and established leaders every day to help them build the skills and connections that can take their impact to the next level. CVNL offers comprehensive programs including training, executive search, customized consulting solutions, and volunteer opportunities and programs for nonprofits, individuals, families, groups, and businesses. Our Heart of Marin™ and Heart of Napa™ events support nonprofits of every size and mission through recognition and cash awards. CVNL provides disaster preparedness training and serves as an Emergency Volunteer Center (EVC), overseeing spontaneous volunteers and donations for Napa and Marin Counties in the aftermath of a disaster. We believe that with confident and prepared leaders, our nonprofits will be better equipped to create healthy, happy communities. Visit www.cvnl.org to discover more about how we help nonprofits.