Press Release: 2nd Annual Heart of Napa™ Awards 
Celebrate Nonprofits and Volunteers
FOR IMMEDIATE RELEASE
February 3, 2017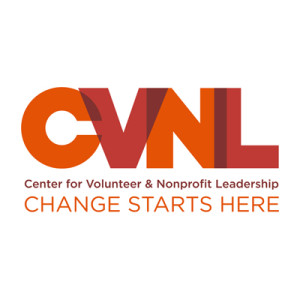 Media Contacts:
Linda Jacobs
CEO
415.479.5710 x300
ljacobs@cvnl.org
or
Katelyn Willoughby-Bagley
Marketing & Communications
415.448.0330
kwilloughby@cvnl.org
2nd Anual Heart of Napa™ Awards Celebrate Nonprofits and Volunteers
CVNL IS PLEASED TO ANNOUNCE THE NOMINEES
SAN RAFAEL, CA, February 3, 2017 – Center for Volunteer & Nonprofit Leadership (CVNL) is pleased to announce the nominees for the 2nd Anual Heart of Napa™ Awards. Heart of Napa™ gives $22,500 to outstanding Napa nonprofits and the committed individuals who serve them. The Awards Ceremony and Luncheon will be held on Thursday, March 16, 2017 from 11:00am to 1:30pm at the Napa Valley Expo.
All nominees and recipients will be honored for their service and contributions within the community in the following categories: Excellence in Leadership (sponsored by Redwood Credit Union), Achievement in Nonprofit Excellence (sponsored by Kaiser Permanente, Napa Solano), Volunteer of the Year (sponsored by Syar Foundation), Youth Volunteer of the Year (sponsored by Bank of Marin), Excellence in Board Leadership (sponsored by The Doctors Company), and Corporate Community Service (sponsored by Pacific Gas and Electric Company).
"CVNL is honored to produce this special event for the second year," said Linda Jacobs, CVNL CEO. "Now more than ever, it is important that we come together as a local community to recognize nonprofit leaders, organizations and volunteers for their dedication and achievements. We hope you will join us for a few hours of inspiration to learn about the important work being done to solve and address our community needs."
CVNL invites the community to attend this extraordinary event. Individual tickets are $65, and traditional tables of 10 are $650. As a table sponsor for $1,000 you will receive preferred seating for 10, while providing 2 tickets for youth nominees and their families to attend. For complete details, to purchase tickets, and make table reservations go to www.cvnl.org/2016heartofnapa.
Date and time: Thursday, March 16, 2017, 11:00 a.m. – 1:30 p.m.
Location: Napa Valley Expo, 575 3rd Street, Napa, 94559
And the Nominees are…
Excellence in Leadership
Alissa Abdo, On The Move
Kathleen Dreessen, Napa Valley Community Housing
Tony Fletcher, Enchanted Hills Camp for the Blind
Tracy Lamb, NEWS
Peg Maddocks, NapaLearns
Sonia Tolbert, Festival Napa Valley
Janet Todd, Girls on the Run Napa & Solano

Achievement in Nonprofit Excellence

Calistoga Affordable Housing
Community Resources for Children
Cope Family Center
Festival Napa Valley
Hearts and Hands Preschool
Jameson Animal Rescue Ranch
Kiwanis Club of Greater Napa
Mentis
Molly's Angels
Moving Forward Towards Independence
Napa Valley CanDo
NapaLearns
Napa-Solano Audubon Society
One Mind Institute
ParentsCAN
Project H.O.P.E.
Working Solutions
Yoga NV Inc.
Volunteer of the Year

Marilane Bergfelt, Loving Animals Providing Smiles
Trudy Bouligny, Soroptimist International Club of Calistoga
Terry Butler, Napa Police Volunteer Program
Carol Cavagnaro, Land Trust of Napa County
Janeen DiRienzo, Jameson Animal Rescue Ranch
Carrie Domogolla, Soroptimist International Club of Calistoga
Glena Gentry, Church Women United of the Napa Valley
Maxine Maas, di Rosa
Rick Marshall, On The Move
Michael Muir, Access Adventure
Rebecca Offer, Cope Family Center
George Pellegrini, Calistoga Affordable Housing
George Pieczonka, Molly's Angels
David Shadd, Napa County Fair Association
Pam Zeidell, Festival Napa Valley
Youth Volunteer of the Year
Nadia Barboza, Girls on the Run, Vintage High School
Celeste Chase, LGBTQ Conection, Valley Oak High School
Brena Eikenbary, Vintage High School
Savana Harwood, Give Us The Floor, New Technology High School
Blake Hengel, Access Adventure, Heritage High School
Deandrew Martin, After Class Enrichment Program, Calistoga Jr. Sr. High School
Hania Martinez Mejia, Food of Love, St. Helena High School
Gilian Meyers, Teens for Change, Vintage High School
Christopher Olivier, Soles4Souls, Blue Oak Middle School
Jacqueline Paul, Teens Conect, Napa High School
Emma Savage, God is Good Group, Napa High School

Excellence in Board Leadership
Christopher Barefoot, Mentis
Candice Chia, ParentsCAN
Rick and Elaine Jones, UpValley Family Centers, OLE Health, and St. Helena Hospital
Darioush Khaledi, Festival Napa Valley
Dorothy Lind-Salmon, NapaLearns
Wendy Schackwitz, Napa-Solano Audubon Society
Tracy Schuler, Friends of New Tech
Hilary Zunin, Napa Valley CanDo
Corporate Community Service
Clif Family
Pride Family Winery
Queen of the Valley Medical Center
Staglin Family Vineyard