Press Release: Inspiring 24th Annual Heart of Marin™ Ceremony Honors Nonprofit and Volunteer Award Recipients
FOR IMMEDIATE RELEASE
January 20, 2017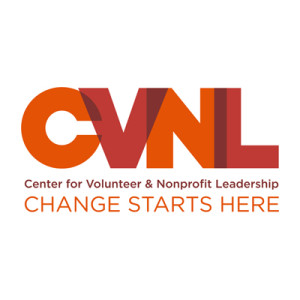 Media Contacts:
Linda Jacobs
CEO
415.479.5710 x300
ljacobs@cvnl.org
or
Sheila McNulty
Director of Marketing & Communications
415.448.0331
smcnulty@cvnl.org
Inspiring 24th Anual Heart of Marin™ Ceremony Honors Nonprofit and Volunteer Award Recipients
CVNL is pleased to announce the award winers
SAN RAFAEL, CA, January 18, 2017 – Center for Volunteer & Nonprofit Leadership (CVNL) is pleased to announce the recipients of the 24th Anual Heart of Marin™ Awards. Over 800 community leaders, volunteers, local dignitaries, and business members gathered at the Awards Ceremony and Luncheon last Thursday, January 12, 2017 from 11:00am to 2:00pm at the Marin Center Exhibit Hall in San Rafael.
"Every year we look forward to producing this event of appreciation and gratitude," said Linda Jacobs, CEO of CVNL. "In the wake of a tough national election, the work of nonprofits is more important than ever. How wonderful to start the year with leaders, volunteers and community stakeholders to energize us to come together as a community for justice, equity and peace for the many worthy causes and voices that need attention."
Union Bank was the presenting sponsor for the seventh year and KTVU Chanel 2 reporter Debora Villalon emceed the event. Thanks to the generous sponsors, we were able to award $35,000 to the recipients.
Corporate Visions, Inc. received the Corporate Community Service Award for fostering and encouraging volunteerism and philanthropy among their employees.
The Volunteer of the Year Award was presented to Margaret Beyer, Hospice by the Bay, who has served hospice patients as a Reiki Master and Vigil Volunteer.
The Excellence in Board Leadership Award was given to Diane Doodha, Board President for providing tools and resources to carry the mission and vision of the Marin Art & Garden Center into the future.
The Excellence in Inovation Award went to Downtown Streets Team for helping to end homelessness through the dignity of work and volunteering to beautify communities.
Youth Volunteer of the Year Award winners included: Olivia Lang-Brown, Senior, San Domenico School, a student volunteer at the Marin Humane Society; Jose Gomez, Senior, Novato High School, Friday Night Live Chapter; Noa Zimmerman, Senior, Redwood High School, Bayside Martin Luther King Jr. Academy Music Program; Benjamin Bloomberg, Sophomore, Terra Linda High School, Challenger Program and Noah Block, Senior, Sir Francis Drake High School, YMCA Marin County Youth Court.
Michelle Latvala, Executive Director of Spirit Rock Insight Meditation Center, was awarded the Excellence in Leadership Award for her innovative plan for growth and implementation of a diverse, equitable and inclusive plan as well as her leadership of a $17.3 million dollar capital campaign for the campus expansion.
The Achievement in Nonprofit Excellence Award was presented to Youth Leadership Institute for their work in bringing together youth and adult allies with a focus on youth leadership development, research and campaigns to improve the health of communities and to create positive social change.
The Lifetime Achievement Award given to an individual who has made a positive and notable difference during their career by significantly contributing to address a cause, issue or discipline was awarded to two individuals this year. Tom Wilson, a vocal leader and advocate for the rights of immigrants as Executive Director of Canal Alliance from 1992-2016 and Steve Kinsey for his legacy of work on behalf of nonprofit organizations working in the equity, environment and economic arenas, undertaken both in his political (County Supervisor for 20 years) and personal life.
All recipients were presented with beautiful glass sculptures handmade by Latchezar Boyadjiev. Additionally, winners (except Corporate Community Service) received an award of $5,000 for their nonprofits, and the five Youth Volunteers of the Year received $1,000 each and certificates of recognition from Congressman Jared Huffman, Senator Mike McGuire, Assemblymember Marc Levine, and the Marin County Board of Supervisors.
In addition to Presenting Sponsor Union Bank, the Awards were sponsored and presented by Bregante + Company, LLP and Nugget Markets (Achievement in Nonprofit Excellence); Marin Community Foundation (Excellence in Leadership); Sutter Health Community Hospital (Excellence in Board Leadership); Redwood Credit Union (Volunteer of the Year); Pacific Gas and Electric Company (Corporate Community Service); International ProInsurance and Pacific Union (Excellence in Inovation); Bank of Marin (Youth Volunteer of the Year); and Kaiser Permanente, San Rafael (Lifetime Achievement). The Marin Independent Journal served as media sponsor.
ATTACHED PHOTO: 24th Anual CVNL Heart of Marin™ Award recipients. Photo credit: Stuart Lirette