The 100MARIN Evening Highlights
100MARIN's Fall 2023 Celebration of Philanthropy took place on Thursday, October 5th at the Sausalito Portuguese Cultural Center in Marin County, California. The event, organized by the Center for Volunteer & Nonprofit Leadership (CVNL), was a heartwarming evening celebrating the generosity and commitment of 100MARIN's members to support local nonprofits.
The highlight of the evening was the announcement of the nonprofit recipient of the 100MARIN award. After listening to each of the five nonprofit nominee presentations, 100MARIN members voted Adopt A Family of Marin as the premier nonprofit award recipient for the Fall 2023 Celebration. This incredible organization was granted a generous award of $25,000.00, which will undoubtedly significantly impact their mission.
Adopt A Family of Marin is an integral part of the circle of protection for struggling families in Marin County. Their mission and actions are focused on increasing the stability of individual families. Their larger goal is to increase our capacity to develop and follow best practices to prevent homelessness in the county. Visit Adopt A Family of Marin to learn more.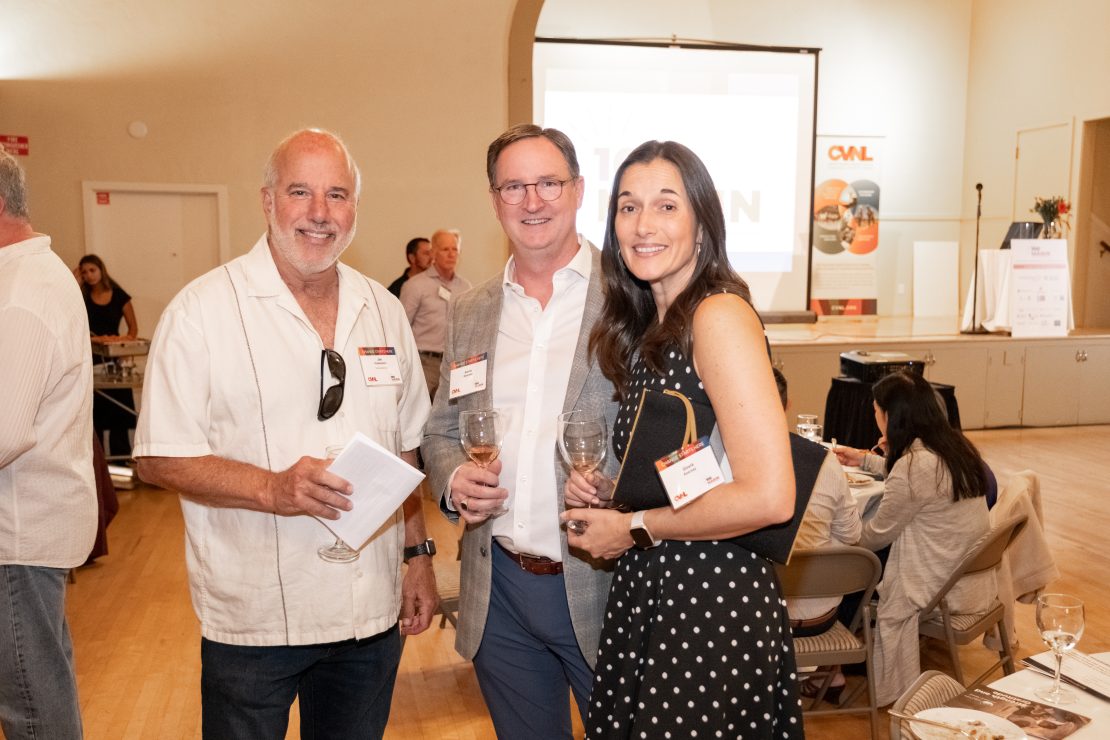 Five outstanding Marin nonprofits were honored and recognized during the event, each receiving a well-deserved cash award of $1,000. These organizations, including Adopt A Family of Marin, Bread & Roses, Cedars, First Responder Support Network, and Sparkle Foundation, represent the diverse and vital causes that 100MARIN supports.
The evening was filled with enthusiasm, warmth, and a sense of unity.  It was heartwarming to witness the power of collective giving, with 100MARIN's approximately 125 members, along with the event sponsors and supporters, coming together to create a more substantial cumulative impact.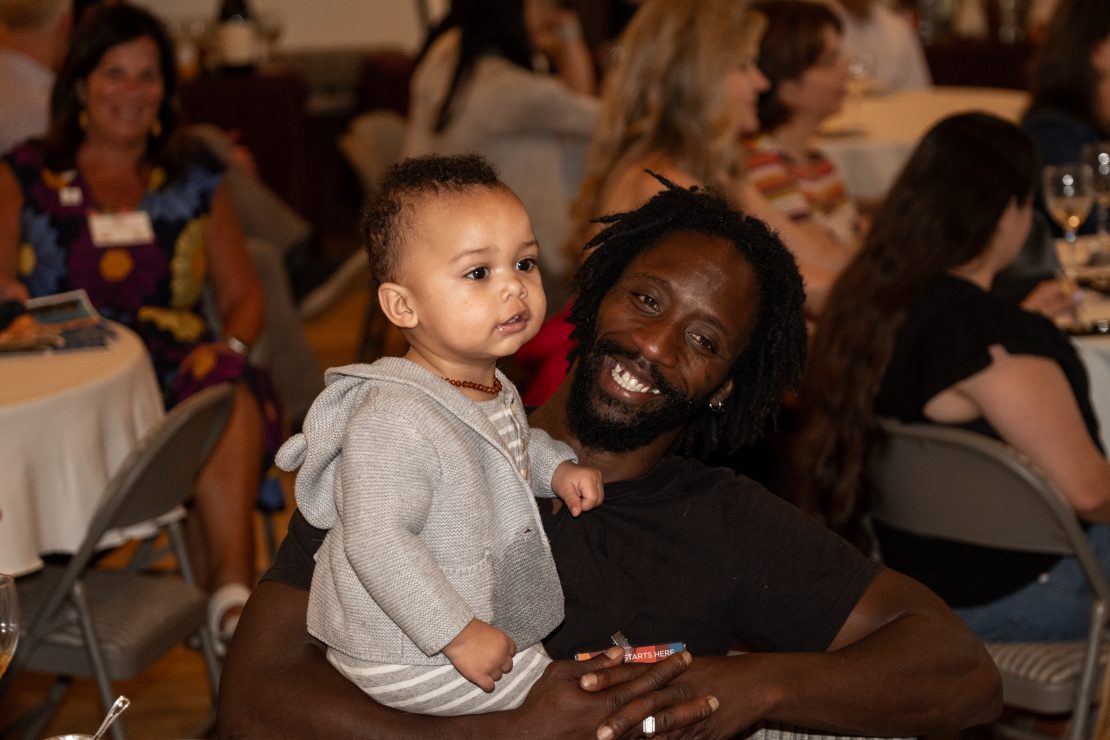 One of the team from CVNL, Anahi Flores, who'd given their time to help with the registration table that evening said, "It was great greeting everyone as they came in, and there were a lot of smiles and really excited people coming in. It was a great time."
The sense of accomplishment was tangible, knowing that since its establishment in 2015, 100MARIN Giving Circle has donated over $390,000 to Marin County nonprofits. This astounding figure is a testament to the dedication and generosity of the members, and it was evident that everyone in attendance was proud to be part of such a remarkable philanthropic journey.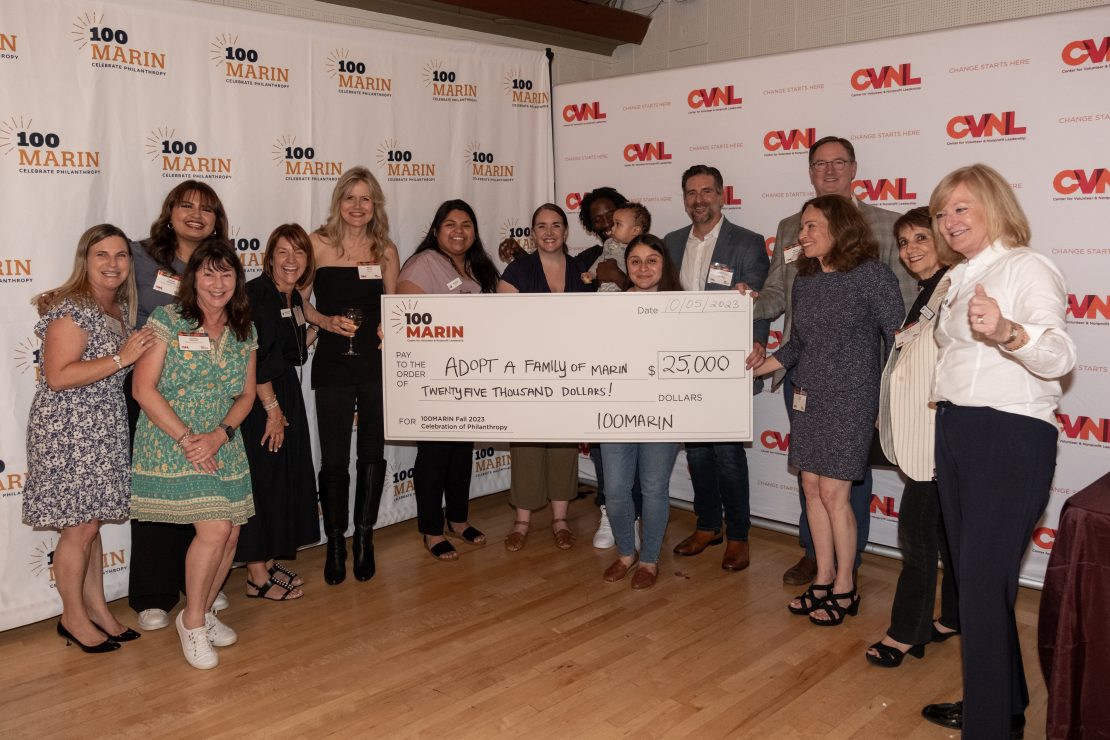 The 100MARIN Fall 2023 Celebration of Philanthropy was a memorable event showcasing the incredible impact a group of dedicated individuals can make when they join forces to support local nonprofits. Thank you to the evening's generous sponsors and supporters FutureSense/Alliant, Arrow Benefits/Jordan Shields, Acrisure, ForeMeta Coaching/Michael Pelfini, Heritage Bank of Commerce, Kevin Kearny Real Estate Group, Liuzzi Murphy Solomon Churton Hale and Winnett LLP, Portico Wealth Advisors, Anderies & Gomes LLP, Boulevard Real Estate, Bowman Real Estate Group, IDF Studio, Lifeguard Wealth, MG Schlegel & Associates, Mutual of Omaha Mortgage/ Mary Jo Lafaye, Proof Real Estate, Ragghianti Freitas LLP, Miles Smith, Solar Broker Networks/Deena Vaughn, Compass Real Estate/Sarah Wagner Rayburn, and Westwind Construction. Food and wine were provided by Chef David Haydon, Il Davide Restaurant, Duckhorn Vineyards, Far Niente Winery, Laird Family Estate, Sempre Vive Wines, Skurnik Wines & Spirits, and Sojourn Cellars.