CVNL Press Release: 1st Annual Heart of Napa Awards, Leaders and Volunteers Recognized
FOR IMMEDIATE RELEASE
March 9, 2016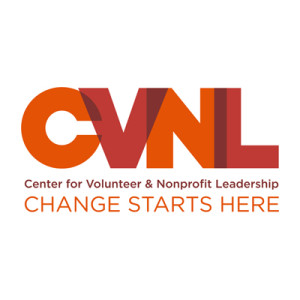 Media Contacts:
Linda Davis
CEO
415.479.5710 x300
ldavis@cvnl.org
or
Peter Rodgers
Director of Marketing & Communications
415.713.0235
prodgers@cvnl.org
Photos available upon request
Pictured above, Youth Volunteer of the Year recipients

Napa Community Recognizes Nonprofit Leaders and Volunteers at the 1st Anual Heart of Napa™ Awards
An outpouring of support shown for extraordinary people and organizations on February 23, 2016
NAPA, CA – Over 300 nonprofit leaders, volunteers, elected officials and business members filled the main ballroom to capacity at the Napa Valley Marriott Hotel & Spa for the inaugural Heart of Napa Awards on February 23, 2016. Center for Volunteer & Nonprofit Leadership (CVNL) believes highlighting the dedicated volunteers, staff, and board members who are doing great work in our communities is vital. "Recognizing the people and organizations that serve our community of nonprofits is one of the best ways we can make sure they are honored for their extraordinary work, and serves as an inspirational example for all of us to follow," said Linda Davis, CEO of CVNL. "We appreciate the opportunity to acknowledge the leaders and volunteers that help improve the lives of our most vulnerable populations, protect and preserve endangered lands, and sustain vital cultural institutions. All of us at CVNL thank the people who took the time to submit nominations, and amazing nominees for your boundless commitment and passion to giving back — making Napa the vibrant and caring community that it is today." CVNL's Heart of Napa Awards provided an opportunity to give $20,000 to recipients in six categories. CVNL and presenting sponsor, the Peter A. & Vernice H. Gasser Foundation were honored to host this community gathering. KTVU Chanel 2 reporter Debora Villalon, who champions local causes across the Bay Area, emceed the event.
The Volunteer of the Year Award was presented to Howie Broxton, Share the Care, who volunteers 40-hours a week at least 50 weeks a year and puts about 30,000 miles on his car transporting people to medical appointments. The Excellence in Board Leadership Award was given to Carole Rehbock for her expertise in team building, leadership development, meeting facilitation, and strategic planning with Cope Family Center. Mechanics Bank, recipient of the Corporate Community Service Award, sponsors over 600 nonprofits and contributes over 1,000 hours of employee time each year. Tanir Ami, CEO, OLE Health, was jointly awarded the Excellence in Leadership Award for her leadership to achieve greater health access across all socioeconomic backgrounds. Joelle Gallagher, Executive Director, Cope Family Center was jointly awarded the Excellence in Leadership Award for commitment to breaking the cycle of generational poverty and abuse. The Achievement in Nonprofit Excellence Award was presented to Napa Valley Community Housing for their work as the leading provider of affordable housing for low to moderate-income individuals, families and seniors for 38 years, combined with collaboration and life skills to those in the community.
"The Gasser Foundation is pleased to partner with CVNL and be the presenting sponsor for the Heart of Napa Awards — thank you CVNL for helping us applaud those who help so many." said Dona Deweerd of the Peter A. & Vernice H. Gasser Foundation. "At the Heart of Napa event, CVNL shined a light on our local heroes who deserve this recognition for their tireless dedication to our community." All recipients were presented with beautiful glass sculptures handmade by Latchezar Boyadjiev of LB Glass Studios, and certificates of recognition from the US Senate, US Congress, and Napa County Board of Supervisors.
"When the five Youth Volunteers of the Year are recognized for volunteering more than most adults, it gives their efforts and causes a voice," said Davis. "These outstanding young changemakers are paving the way." Youth Volunteer of the Year Award winners included: Carla Perez, junior, Vintage High School, whose work with the Mariposa Program empowers young women to stand up and speak out against violence and substance abuse; Max Olsen, sophomore, Napa High School, who's volunteerism extends locally and globally from Napa to Haiti ensuring unmet needs are fulfilled; Jenifer Ramirez, senior, Saint Helena High School, who devotes most of her weekends to working with the Pope Valley Watershed Council to maintain a clean and healthy environment; Tatum Baker, senior, St. Patrick-St. Vincent High School, who volunteers with Access Adventures in Yountville to provide therapeutic horse rides for veterans and those with disabilities; Edward Galarza, senior, Napa High School, who's commitment to the LGBTQ Conection in Napa County has made injustice and oppression his motivation change his community as he spearheads the activities of LGBTQ Conection's youth programming, led the Transgender Day of Remembrance, is the leader of the No-Bulling Club, and is the founder of Napa High's All Genders and Sexualities Alliance.
"The success of this event has ensured the Heart of Napa awards will grow as a pillar of recognition in our community" said Molly Schmidt, Community Engagement Coordinator at CVNL. "Thank you to everyone who nominated and congratulations to all nominees — your stories of courage, hope and dedication inspire us."
In addition to Presenting Sponsor Peter A. & Vernice H. Gasser Foundation, the Awards were sponsored and presented by Kaiser Permanente, Napa Solano (Achievement in Nonprofit Excellence); Redwood Credit Union (Excellence in Leadership); Syar Foundation (Excellence in Board Leadership and Volunteer of the Year); PG&E (Corporate Community Service); Bank of Marin (Youth Volunteer of the Year).
For more information please call us at 415.479.5710.
Direct link to the post-event story.
About CVNL
Since 1964, the national award-wining Center for Volunteer & Nonprofit Leadership (CVNL) has advanced nonprofits and volunteerism by strengthening leadership, encouraging inovation, and empowering individuals throughout the Bay Area. CVNL knows that passion alone isn't enough when it comes to creating strong nonprofits. CVNL works with aspiring and established leaders every day to help them build the skills and connections that can take their impact to the next level — offering comprehensive programs including education, executive search, consulting, leadership training and recognition. CVNL has a rich history of promoting volunteerism, offering easy-to-access, meaningful opportunities to individuals, families, groups, and businesses. CVNL believes that with confident and prepared leaders, our nonprofits will be better equipped to create healthy, happy communities. CVNL has served the Bay Area continuously for more than 50 years and expanded to Napa County in July 2014.
# # #