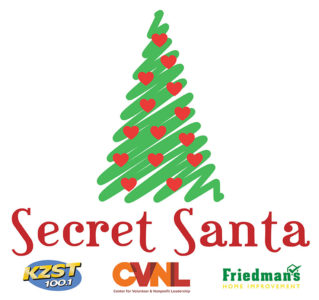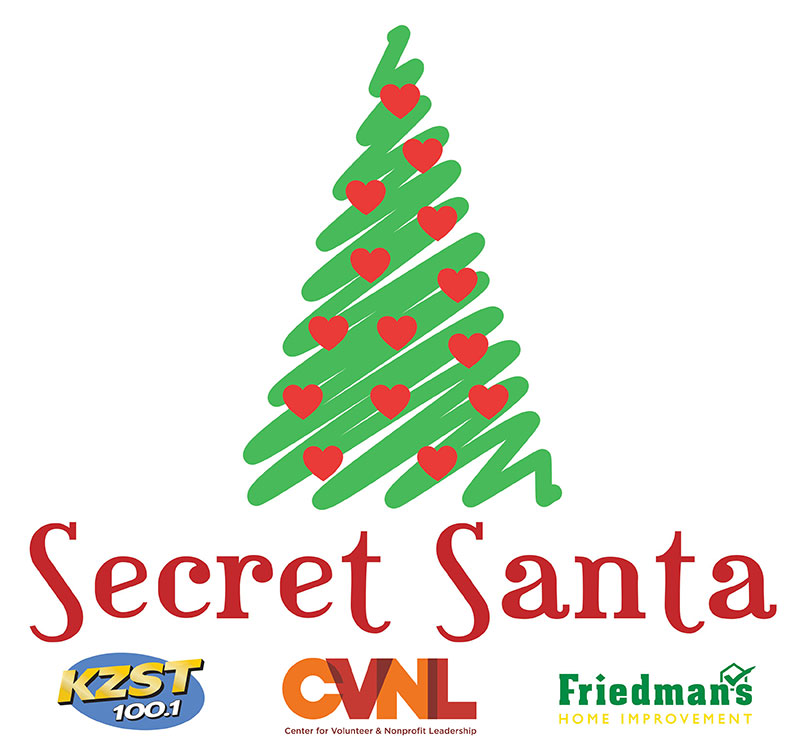 The Volunteer Center is the heart of the Secret Santa program.  Together with our partners, KZST and Friedman's Home Improvement, we fulfill the holiday wishes of over 38,500 people in Sonoma County.  We bring together people who wish to help their neighbors in need with others who have few resources to brighten the holidays with generosity.  How do we do this?  With a team of volunteers, the efforts of businesses, and non-profits in our community we are able to create a Holiday miracle for many.
The agencies often work with clients who have larger needs and they are encouraged to write letters to Santa asking for help.  The letters are read on air by KZST during the holidays and generous donors adopt and fill the requests from the letter. 
Elves bring these gifts to Heart Central, a completely volunteer run effort. Over the 10 days that we are open the gifts are checked in and sorted into boxes for each agency to come pick up to bring to their clients.  The process to keep track of so many gifts has been greatly aided by technical expertise to bar code each request and gift as it moves through the system.
Some hearts come back to Heart Central without being filled and we deploy shoppers to use donated funds to fill those requests.  Then volunteers wrap them up.  It is a busy, well-organized push to get thousands of gifts out by Christmas.
Just before Christmas, KZST hosts a 24 hour music marathon at Montgomery Village to support Secret Santa.  Listeners phone in or go online to donate and request their favorite holiday song to be played on the air.  All of this money is spent on gifts!
Our work does not end on December 25th.  Some larger needs, such as hospital beds, repair bills and computers require arrangements to be made for purchase and delivery.  The money raised enables us to give meaningful assistance to those with greater challenges. 
The Secret Santa program connects those in need with our generous community.  Volunteers devote nearly 6,500 hours to make this happen.  For some, this is the first time that they've had an opportunity to help another.  Others make it a family tradition to adopt hearts, teaching their children to give to someone who is disabled, elderly or living in poverty.
For more information on how to donate or volunteer please visit https://secretsantanow.org/.