CVNL shares tips for submitting nominations to the Heart events
If you know me or have been to either the Heart of Marin™ or Heart of Napa™ in the last 25 years, you know that these events are my favorite. Some of the things I love about them is: the opportunity to thank leaders for their efforts to improve our community; the fact that we show our appreciation to all of the nominees not just the recipients; the chance to recognize nonprofits and businesses for their commitment to help those in need by providing vital services; the time for the community to come together and learn about activities, missions, and results taking place — a much needed inspiration break; a time to laugh and tear up; and providing a place to network, meet people or say "hi" to an old friend that you don't see often enough.
For nearly 60 years Center for Volunteer & Nonprofit Leadership (CVNL) has supported nonprofit leaders and organizations in their efforts to create healthier, happier, more equitable communities in the Bay Area.
Our community's nonprofits lift our most vulnerable populations, endangered lands, and cultural institutions — and CVNL is here to lift them. Through the Heart of Marin™ and Heart of Napa™ Awards, we help advance the sector by honoring the work of nonprofits — big and small, new and established — and providing award recipients with funds so that they can take their impact to the next level.
CVNL has opened their call for nominations for the 26th Anual Heart of Marin™ Awards and will soon be opening the call for nominations for the 4th Anual Heart of Napa™ Awards.
Heart of Marin™ gives $35,000 to outstanding Marin nonprofits and the committed individuals who serve them while the Heart of Napa™ gives $22,500. All nominees and recipients will be honored at the two events.
Join CVNL and the community by honoring local leaders and their causes. Your nominations will amplify the stories of local nonprofits and the passionate individuals who dedicate their work to advancing our communities.
Tips for a strong nomination:
The awards have specific criteria that the award panels read multiple times to distinguish the nominations from each other. Make sure to answer all of the questions, as the panel will notice if you don't. They are smart people, often past recipients.
Each award has different questions. If the award criteria asks for specifics, such as strategies, initiatives, measurable outcomes, outputs or challenges, provide it! For example, "In 2017, our program served 5,000 youth in the Canal District, providing 12,000 meals and educating 140 parents on meal prepping. We overcame the barrier of schedule conflicts, as voiced by parents, by hosting a series of free, in-person workshops on healthy foods in key neighborhoods after traditional work hours."
If asked to provide examples from past 12 months, pick out the most substantial or impactful ones that include qualitative data that speaks to the greater impact on the community.
Stories and examples can help illustrate the response to a question. For example, "Our response to the recent wildfires highlight the power of our model to quickly meet critical community needs. We were called in to partner with others to help those who had fled the fires. We aided by soliciting new food donations, fielding donation offers, and delivering the food to the shelters across the county. Our streamlined process, logistical capacity to match donation with needs, volunteer and deliver force and vast network of food donors were deployed to meet the needs in a time of crises. We also were able to direct 500 meals from a canceled Marin event to first responders."
The judges consider only what is on paper – assume the reader knows nothing.
It is fine if your work goes outside of Marin/Napa but remember this is an award for service in the particular county – focus on that.
When it says 'briefly' we mean brief – don't use all of your space to state the organizations mission and services, save space for the other questions.
While it is fine to nominate in more than one category, please do so only if you have strong candidates and not to increase your chances. Getting more than one nomination in the same category doesn't increase your chances. Each nomination is treated as its own, and in fact they will be judged against each other. It is better to have one strong nomination per award.
Notify the nominee in advance of the nomination as they can often provide important information to strengthen the nomination and make sure they can attend the event.
Nominations are now all online. Make sure you get a confirmation that it was sent. If you receive none, call CVNL so your nomination is not missed.
Most important – make sure to complete all sections, staying within the guidelines on font and number of pages, put the event date on your calendar, and answer the questions so it is easy to get the information.
If you have any questions contact Linda Jacobs. Linda is managing both events and can be reached at ljacobs@cvnl.org or 415-448-0300.
I hope the above is useful to you and that you seriously consider the great work and leaders of the organization(s) you are associated with. Make sure to nominate or get them nominated so we can recognize them and their work in a room of hundreds of community leaders. If they aren't already, you will soon agree with me that these events fill a much needed positive distraction for our hearts and mind.
All award categories with criteria are here.
Submit your nominations here!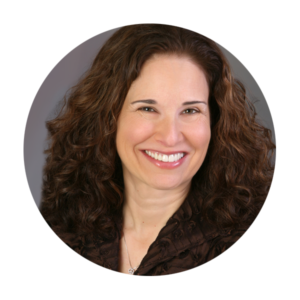 Story by
Linda Jacobs, CEO