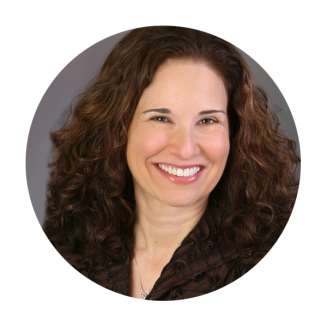 Linda Jacobs
Linda has served as the Chief Executive Officer of Center for Volunteer & Nonprofit Leadership (CVNL) since 2002. CVNL advances nonprofits and volunteerism by strengthening leadership, encouraging innovation, and empowering individuals in the communities they serve. CVNL knows that passion alone isn't enough when it comes to creating strong nonprofits. The CVNL team works with aspiring and established leaders every day to help them build the skills and connections that can take their impact to the next level.
Linda has grown the organization in size and scope with services and programs now available throughout the Bay Area with offices in Solano, Sonoma, Napa, and Marin Counties. With over 40 years of combined executive and nonprofit management experience, Linda, a self-proclaimed 'governance nerd', frequently presents on issues and trends in the nonprofit sector and consults with nonprofit leaders on board fundamentals, structure, assessment, and board development and recruitment. She enjoys talking with her colleagues comparing notes on what is working and how to meet challenges head-on.
Linda serves on the Board of Directors for the Marin School to Career Partnership and nationally for Points of Light Affiliate Assembly. She is the former Board Chair of the California Association of Nonprofits, a former board member for the Marin Economic Forum, a past appointee to the Marin County Women's Commission, past President of the Marin National Organization for Women, and a former member of the Marin Independent Journal Editorial Board. Linda was inducted into the Marin Women's Hall of Fame in 2011, and in 2013 she received the "We're All in this Together, Community Building" North Bay, Leadership Council Leaders of the North Bay award and was recognized by the North Bay Business Journal with a Nonprofit Leadership Award.
Linda graduated from the University of South Florida and is a graduate of the U.S. Chamber of Commerce Institute for Organization Management. She lives in Novato, California where she enjoys her vegetable garden, listening to music from the '70s, watching the SF Giants, staying up to date on political issues, and walking her dog.
415.448.0300