Program Development & Program Evaluation Certificate
Design thoughtful programs and earn your Program Development & Program Evaluation Certification.
Program Development &
Program Evaluation Certificate
As your organization prepares for a post-pandemic resurgence, now is the time to plan new programs and improve your existing offerings. Earn a Certificate of Completion in Program Development & Program Evaluation!
Summer 2023: June 7 – 28.
Four half-day sessions, 9am – 12pm. Via Zoom.
Nonprofit organizations need to design thoughtful programs that garner stakeholder support and achieve high impacts. From needs assessments and environmental scans to stakeholder engagement, you must thoroughly understand all the steps necessary to design, implement, and evaluate successful programs.
Delivered via Zoom, CVNL's Program Development & Program Evaluation Certificate will make you an expert in program design, enable your organization to fulfill its mission, and provide you with several training advantages:
Comprehensive end-to-end content
Opportunities to collaborate with a cohort of your peers
Direct access to an expert willing to consult about your unique program needs
CVNL announces new scholarships for BIPOC nonprofit leaders in Marin, Napa, Sonoma, and Solano Counties. Learn more. 
Cancellation policy: If plans change and you are no longer able to attend, we will transfer your enrollment and payment to the next program cycle. Funds must be applied and used within a 6 (six) month period. We do not offer refunds.
Theresa Lu, Ph.D., Founder & CEO, MissionQuest & Jessica Titel, Associate, MissionQuest
CVNL is pleased to partner with MissionQuest to offer this Program Development & Program Evaluation Certificate. MissionQuest has earned a reputation for success by partnering with hundreds of organizations in achieving their goals.
Theresa Lu is the founder and CEO of MissionQuest. A leader in the field of organizational development and change management, she has helped transform hundreds of thriving organizations and thousands of inspiring leaders to optimal performance for over 25 years. MissionQuest's recent organizational highlights include a health access program evaluation project for five states, capacity building for a multinational private sector firm, and a $16 million workforce development grant. Read more about Dr. Lu here.
Jessica Titel has over 10 years' experience working in the family services field with various nonprofits and private agencies developing and implementing fair and equitable strategies for nonprofits and cultivating diverse communities. Read more about Ms. Titel here.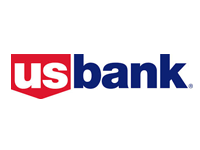 If you have any questions about Learning & Leadership Development or other CVNL training opportunities, contact:
Scott Peterson at speterson@cvnl.org