Leading for Equity and Inclusion (LEI)
A five-session series to build capacity & skill for authentic inclusion within your nonprofit. 
Leading for Equity and Inclusion
Leading a Diversity, Equity, and Inclusion shift in any organization is challenging and impactful work, best accomplished with the support of a team. CVNL's team and faculty are here to support you!
Earn a Certificate of Completion in Leading for Equity and Inclusion!
2023 Schedule: October 26 – November 30.
Five half-day sessions, 9am – 12pm. Via Zoom.
We strongly encourage teams of 2+ professionals from each organization to enroll in order to create and lead a DEI team within your own organization.
Teams will learn how to:
Build capacity & skill for authentic inclusion within your nonprofit;

Identify & dismantle harmful narratives & biased practices rooted in our history;

Adopt personal leadership skills & style that make space for real belonging & inclusion;

Develop a plan of action focused on your organization.
CVNL is pleased to offer partial scholarships to Black, Indigenous, People of Color, and under-represented individuals who are nonprofit staff or volunteers serving in Marin, Napa, Sonoma, and Solano Counties.
These scholarships are made available by generous grants from the Peter A., and Vernice H. Gasser Foundation, the Community Foundation of Sonoma County, the Solano Community Foundation, Marin Community Foundation, and U.S. Bank. For more information on scholarships, please contact us at
learning@cvnl.org
.
View the Info Session for Leading for Equity and Inclusion
Our faculty members are experienced and working professionals, who combine strong theoretical frameworks and real-life industry knowledge.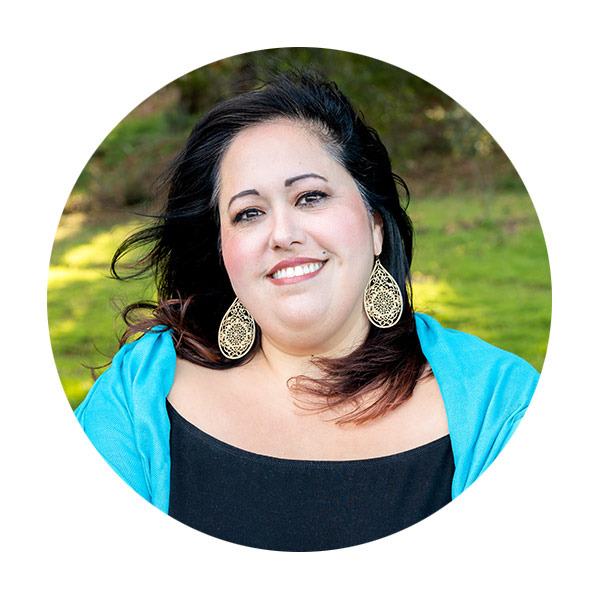 Born and raised in the Napa Valley, Ines DeLuna has been very involved in community empowerment and education throughout the State of California, and has over 20 years of experienced leadership.
Ines took her first leap into public office in 2003 when she was elected to the Saint Helena School Board and served our students and educators for nearly a decade. In 2011, she continued her service as a community representative at the Napa County Hispanic Chamber of Commerce, the Napa Valley Vine Trail Board, and the Mexican-American Vintners Association. 
Fast forward to today, she continues her spirit of service as a board member of F.I.E.L.D by Cesar Chavez, President of the Napa County Latinx Democratic Club, and the elected Area 6 Trustee for the Napa Valley College. Ines holds these family values close, and brings them to every activity she is engaged with: courage, hard work, service, unity, and compassion. 
Ines has also accumulated decades of public service focused on local businesses, education, and making her community a welcoming place for people of every background.
In her free time she likes to spend time with her two adult sons and her fur baby Churro.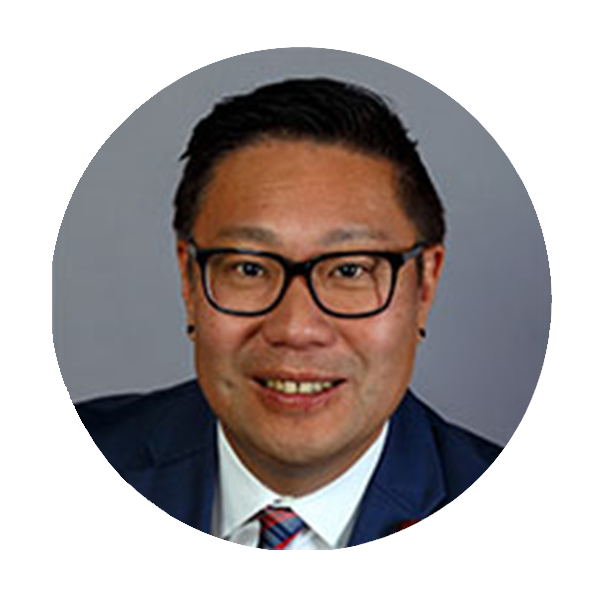 Tom comes to CVNL with over 20 years of fundraising, senior management, and consulting experience which represents direct engagements with over 100 organizations on an array of capacity-building projects and programming.
He proudly identifies as a cis-gendered gay Asian Pacific Islander, first-generation immigrant, former foster youth, and first in his family to graduate from college. He finds his passion for social and ecological justice in his personal background, cultural identity, mindful practices, and relationships with the community.
Immediately prior to joining CVNL, Tom served as the Chair and Program Director of the Department of Leadership and Management (DLM) consisting of graduate-level degree programs at Saybrook University, and Associate Professor of Human Resources of Bovard College at the University of Southern California (USC). Tom's professional highlights include leading public policy and advocacy efforts in Washington DC during the Obama administration and serving as the Executive Director for OCA-APA Advocates a national civil rights organization representing the Asian Pacific Islander communities. He is often sought as a diversity, inclusion, and equity speaker, trainer, and consultant specializing in diversity readiness assessments, equity-oriented leadership development, and cultural humility programming.
Tom has earned his doctorate and a master's degree from Fielding Graduate University in Human and Organizational Systems, a master's in Education from California State University East Bay, and a bachelor's in Liberal Arts from Thomas Edison State University. His past and present professional credentials include Certified Management Consultant through the Institute of Management Consultants, Associate Certified Coach from the International Coaching Federation, Certified Master Coach from the Center for Coaching Certification, and Certified Fundraising Executive from CFRE International. He is an active member and contributor of the American Psychological Association, Society for Human Resources Management, the Nonprofit Consultants Network of the Institute of Management Consultants, and the Organizational Development Network.
"One thing I took away from this session is that this type of DEI work can actually expand our capacity by deepening work relationships and addressing inequalities..."
If you have any questions about LEI or other CVNL training opportunities, contact:
Tom Hayashi at thayashi@cvnl.org
Cancellation policy: If plans change and you are no longer able to attend, we will transfer your enrollment and payment to the next program cycle. Funds must be applied and used within a 6 (six) month period. We do not offer refunds.