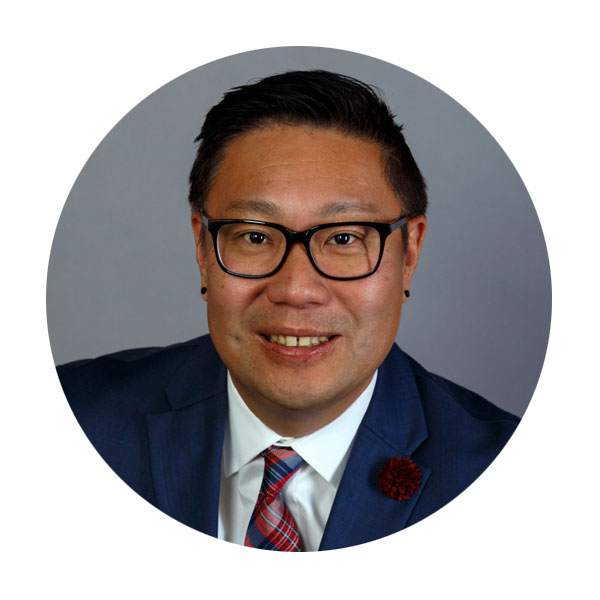 Tom Hayashi
Tom comes to CVNL with over 20 years of fundraising, senior management, and consulting experience which represents direct engagements with over 100 organizations on an array of capacity-building projects and programming.
He proudly identifies as a cis-gendered gay Asian Pacific Islander, first-generation immigrant, former foster youth, and first in his family to graduate from college. He finds his passion for social and ecological justice in his personal background, cultural identity, mindful practices, and relationships with the community.
Immediately prior to joining CVNL, Tom served as the Chair and Program Director of the Department of Leadership and Management (DLM) consisting of graduate-level degree programs at Saybrook University, and Associate Professor of Human Resources of Bovard College at the University of Southern California (USC). Tom's professional highlights include leading public policy and advocacy efforts in Washington DC during the Obama administration and serving as the Executive Director for OCA-APA Advocates a national civil rights organization representing the Asian Pacific Islander communities. He is often sought as a diversity, inclusion, and equity speaker, trainer, and consultant specializing in diversity readiness assessments, equity-oriented leadership development, and cultural humility programming.
Tom has earned his doctorate and a master's degree from Fielding Graduate University in Human and Organizational Systems, a master's in Education from California State University East Bay, and a bachelor's in Liberal Arts from Thomas Edison State University. His past and present professional credentials include Certified Management Consultant through the Institute of Management Consultants, Associate Certified Coach from the International Coaching Federation, Certified Master Coach from the Center for Coaching Certification, and Certified Fundraising Executive from CFRE International. He is an active member and contributor of the American Psychological Association, Society for Human Resources Management, the Nonprofit Consultants Network of the Institute of Management Consultants, and the Organizational Development Network.
On a personal note, he continues his love affair with the outdoors, being a shameless foodie, and a dog dad to his 10-year-old Basenji-Chihuahua mix named Jhak. He is based in Oakland, California.
415-448-0336