CVNL ON THE POWER OF THE INDIVIDUAL IN AN EMPOWERED ORGANIZATION
APR 25, 2022 | BY POINTS OF LIGHT

The Center for Volunteer & Nonprofit Leadership (CVNL) has been an affiliate of Points of Light for more than 20 years. CVNL chose to partner with Points of Light to be a part of a global network of organizations committed to civic engagement and volunteer service.
With four locations serving nonprofits across Marin, Napa, Sonoma, and Solano Counties in Northern California, CVNL continues to be an engaged partner with a desire to increase the impact nonprofits have by growing and improving the use of volunteers.

Global Volunteer Month/Points of Light Global Network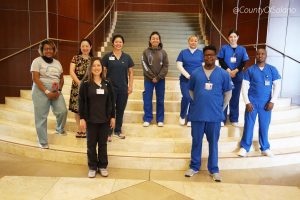 Image credit: County of Solano
CVNL knows that passion alone isn't enough when it comes to creating strong nonprofits. That's why they work specifically with individuals – both the leaders and volunteers contributing their time and talent to the world's toughest issues. CVNL seeks to help them build the skills and connections that can take their impact to the next level.
With confident and prepared leaders and volunteers, the 7,250 nonprofits that CVNL works with are better equipped to create healthy, happy, and more equitable communities.
CVNL focuses on empowering leadership via its many workshops, courses, Peer Learning Networks and consulting work. These forums encourage innovation, helping nonprofit leaders build and strengthen the skills they need to have a larger impact on their communities.
Additionally, the organization manages a number of volunteer programs, including Volunteer Wheels, which provides seniors and people with disabilities with transportation from their homes to important appointments and errands, enabling them to live more independently.
CVNL also assists nonprofit organizations in recruiting and recognizing volunteers throughout its four counties and coordinates Days of Service, such as Family Volunteer Day and MLK Day of Service, to provide individuals with ample opportunities to have an impact. Even throughout the COVID-19 pandemic, CVNL has continued to connect volunteers with opportunities through its VolunteerNow.org portal. Through this resource, they have over 43,000 individual users with over 187,000 opportunities viewed.
From July 2019 through June 2020, CVNL engaged 2,640 internal volunteers for a total of 15,473 volunteer hours. CVNL has also activated 475 Disaster Volunteers to respond to the COVID-19 pandemic and fires in California.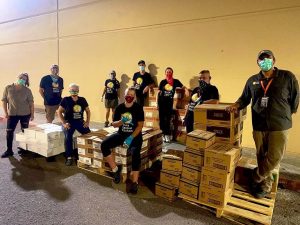 While the number of volunteers engaged by CVNL had decreased throughout the COVID-19 pandemic, the Volunteer Wheels program has not shut down its services and has continued to rely on the strength and commitment of volunteers to continue running.
Michael Quinn, who has been a volunteer driver with Volunteer Wheels for two years, takes on many extra tasks such as fueling vehicles or signing up for extra days of driving. When the pandemic hit, Michael still wanted to volunteer and drive. In a world where many were stepping back, Michael stepped forward and asked how he could help – anywhere from four to six days a week!
As the team at CVNL puts it, "Volunteering in your community is very important. Not only does a community benefit from the work being done, but the volunteer also benefits… It also helps build a community built on goodwill and understanding."
To anyone considering their own level of civic engagement, CVNL advises, "Finding a cause you are passionate about is a good first step. Once you begin work in an area of importance to you, it's natural that you will become more connected to your community and want to contribute more of your time and effort into building a stronger, more engaged community. Find a local volunteer center for help discovering how you can best become engaged and do good in your area."
Points of Light is proud to have worked with Center for Volunteer & Nonprofit Leadership for over two decades, and look forward to what this dynamic organization will achieve in its future. Connect with a Points of Light Global Network affiliate near you to volunteer your time.
Center for Volunteer & Nonprofit Leadership is a Points of Light Global Network affiliate. Find more information about this nonprofit on the CVNL website and their Facebook and Instagram pages.