1st Annual Heart of Napa Awards News
Thanks to everyone who experienced the 1st Anual Heart of Napa™ Awards on Tuesday, February 23, 2016!
We are overjoyed at the response to the inaugural Heart of Napa Awards. Participation far exceeded our hopes for this first-ever celebration. Our goal was 50 nominations and 150 attendees — we were elated that more than 300 people came to the event to celebrate 90 exceptional nominees at the Napa Valley Marriott Hotel & Spa! Winers were kept secret until the moment they were announced by our fabulous emcee, KTVU's Debra Villalon. $20,000 was awarded to recipients outstanding nonprofits serving Napa County, and the committed individuals who serve them.
View photos from the event:
Photos © Paul Haggard. If you appear in the photos and would like to receive an original photo file, contact Peter Rodgers: prodgers@cvnl.org.
Heart of Napa Awards Program
The Awards program presents all of the nominees and also covers Executive Search & Transition Services highlights, upcoming Leadership Training events, Consulting Services, and opportunities to give back through our Volunteer Services programs in the coming months. Recall the celebration — view the event program:
1st Anual Heart of Napa Award Recipients
Congratulations
& thank you!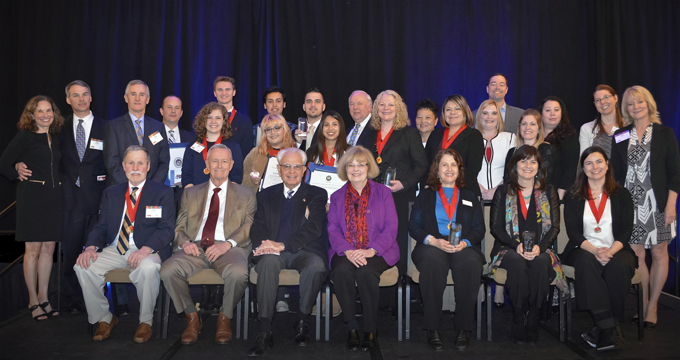 CVNL and presenting sponsor the Peter A. & Vernice H. Gasser Foundation were honored to recognize Napa nonprofits and volunteers at the 1st Anual Heart of Napa™ Awards. Thank you to each of the nominees for your tireless commitment and passion to giving back, which makes Napa the vibrant community that it is today. Each of the nominees wore a red ribbon medallion to distinguish them in the sold-out crowd. On behalf of the entire community, we are deeply grateful for your extraordinary dedication and the vital work you do. Award recipients and sponsors pictured above.
Achievement in Nonprofit Excellence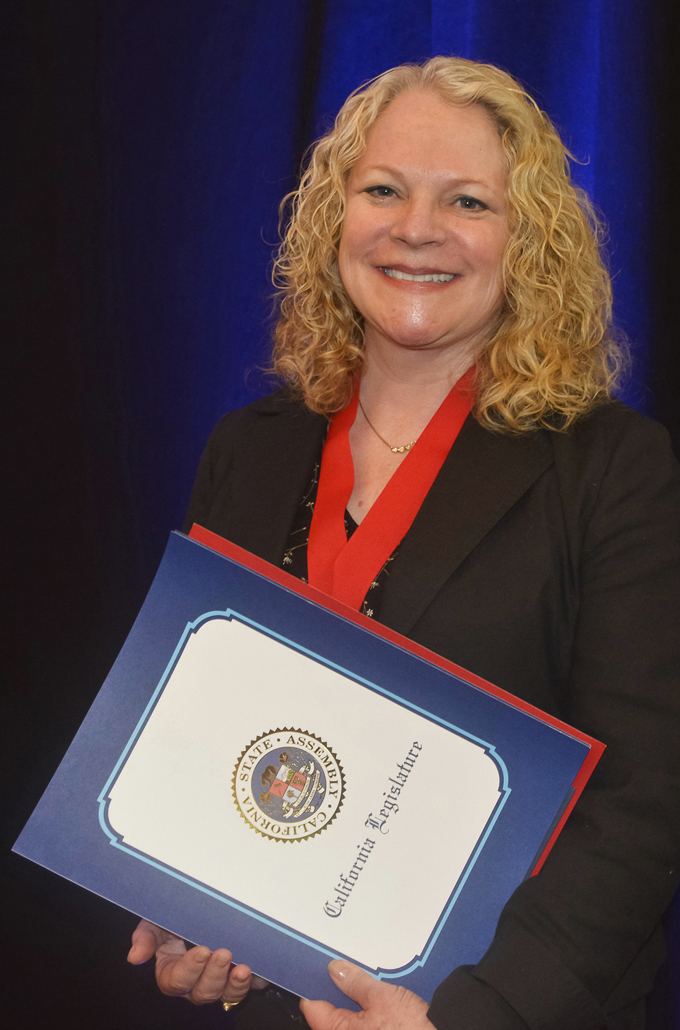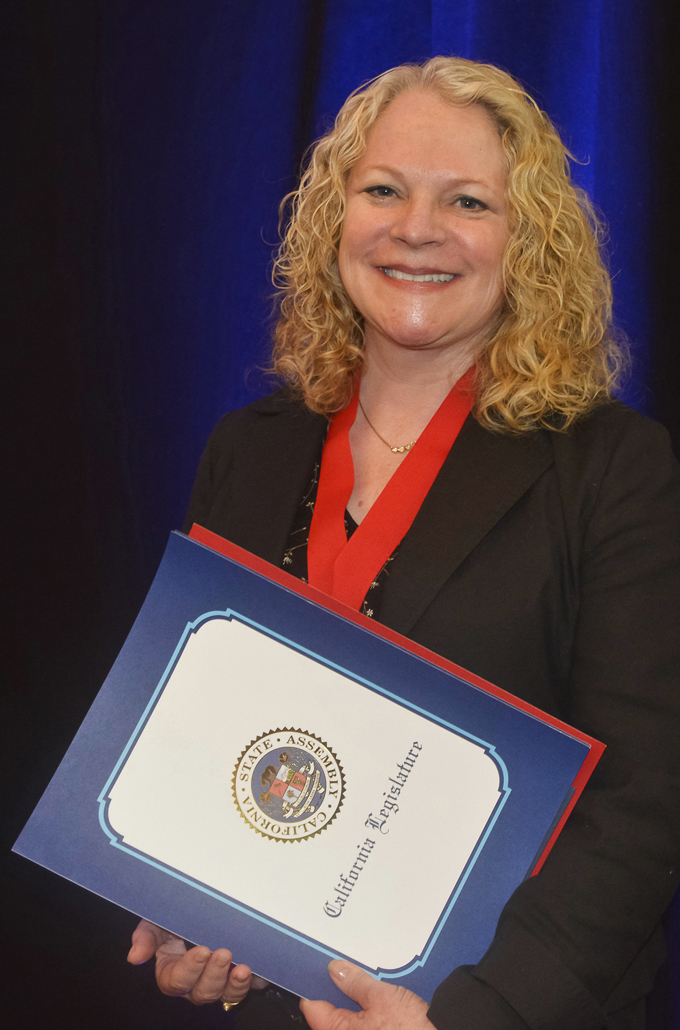 Napa Valley Community Housing
NVCH has been Napa County's leading provider of affordable housing for low to moderate-income individuals, families and seniors for 38 years. They collaborate with 90 area nonprofits and agencies to provide their services as well as teach successful life and leadership skills by offering on-site programs such as financial literacy, ESL, healthy cooking and parenting classes. They also provide resources for the over 600 children who live on their properties, including after school homework help, field trips, art classes and sports activities. Kathleen Dreessen, Executive Director of NVCH manages 575 units at 16 properties, and this spring they will open their newest development in Napa with 5 buildings encompassing 40 energy efficient apartments. The Home Sharing Match-Up program, a partnership between NVCH and the City and County of Napa facilitates safe home shares for homeowners with extra space in their home and renters who need an affordable place to live.
SPONSOR: Kaiser Permanente, Napa Solano
Excellence in Leadership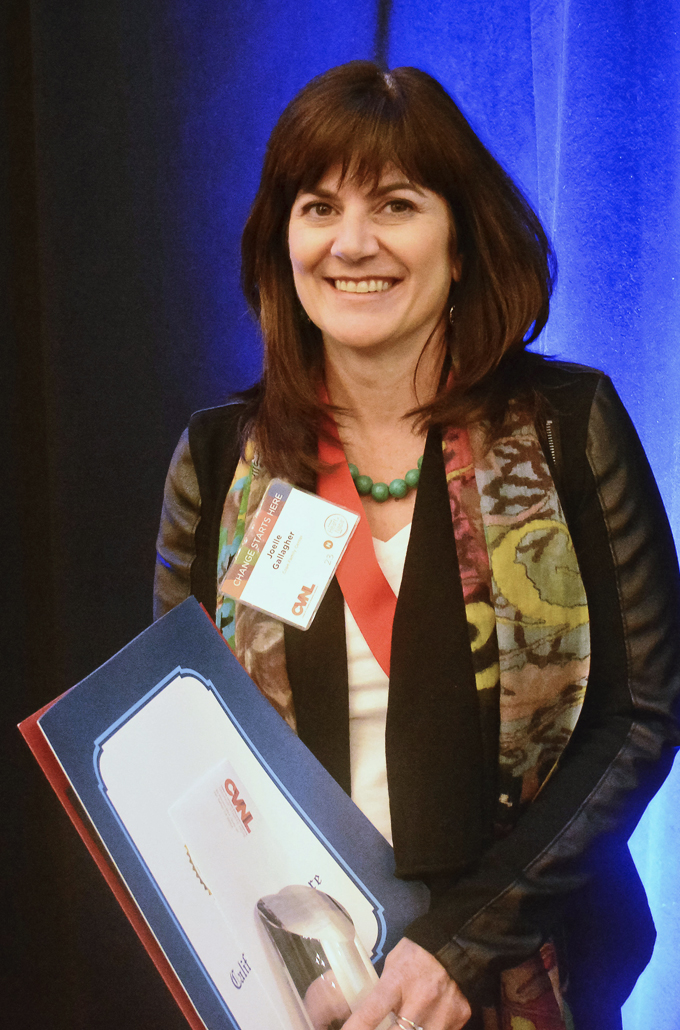 Joelle Gallagher
Executive Director, Cope Family Center
Joelle models a culture of inclusion and respect for volunteers, remembering it was founded as a grassroots all-volunteer organization. Under Joelle's leadership, the Cope Family Center has grown to include programs ranging from direct services like parent education, case management, and resource for families, to advocacy and community education. Her strategy focuses on continued professional development for the staff; use of evidence based practices; and, strategic collaboration with key partners, and utilizes over 160 volunteers anually. After the Napa earthquake, Joelle oversaw the agency's provision of service to over 500 families with $95,000 in emergency aid for food, housing needs and mental health referrals. Joelle is committed to breaking the cycle of generational poverty and abuse, and fights for systemic lasting change.
SPONSOR: Redwood Credit Union
Excellence in Leadership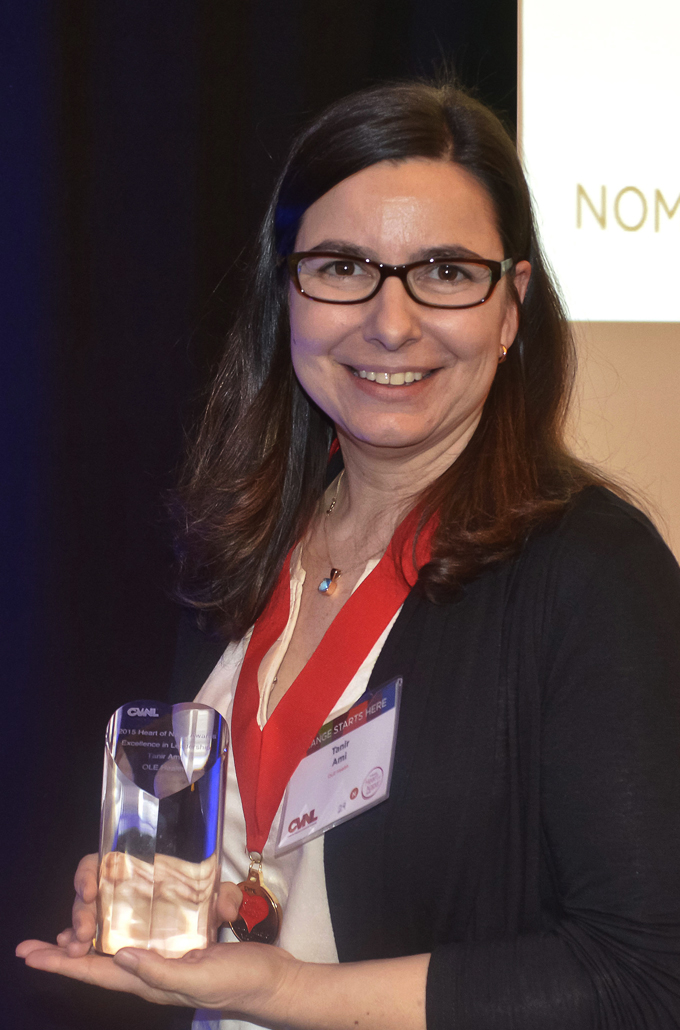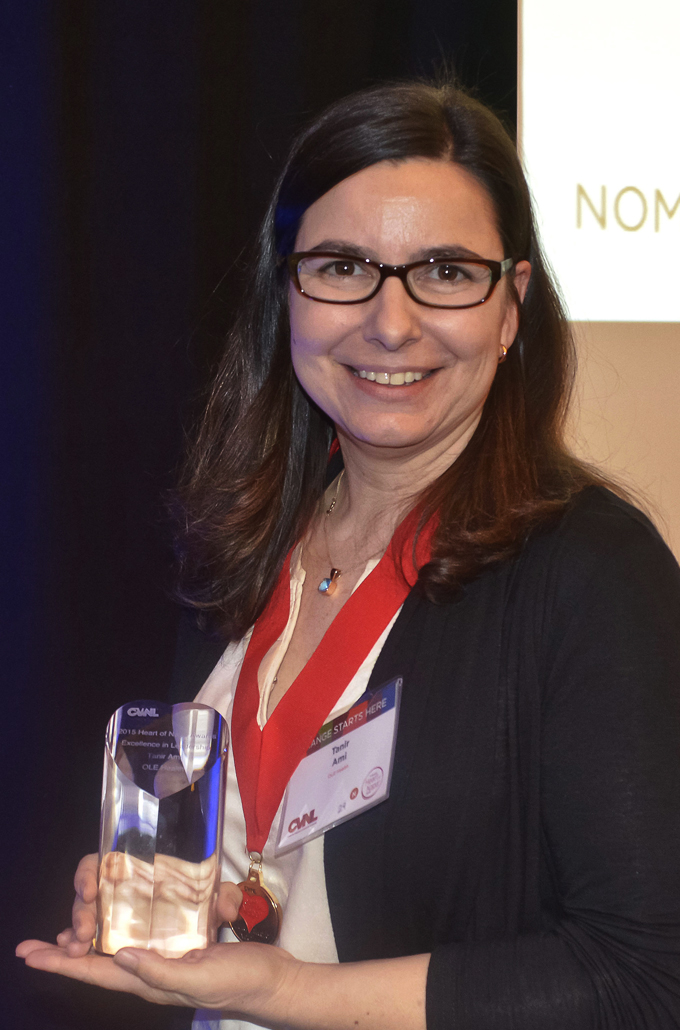 Tanir Ami
CEO, OLE Health
Tanir has been instrumental in community communications through a new brand, logo, website and organizational vision to strengthen the identity and better communicate the focus of OLE Health on wellness across all socioeconomic backgrounds, not just physical health. Since 2010, Tanir has consistently provided leadership to her team at OLE Health's four centers across Napa and Solano Counties. Her current initiatives include expansion of new centers in St. Helena, Fairfield and Napa, offering patient-centered, integrated services for medical, dental, women's health, behavioral health, pharmacy, dietetic, and auxiliary patient services at one location for an entire family. She led efforts to allow OLE Health to provide emergency medical services at Queen of the Valley on the day of the earthquake and opened their doors the day after with expanded hours to ensure that every patient was served. During the Valley Fire, OLE Health served as the primary medical responder for fire victims.
SPONSOR: Redwood Credit Union
Excellence in Board Leadership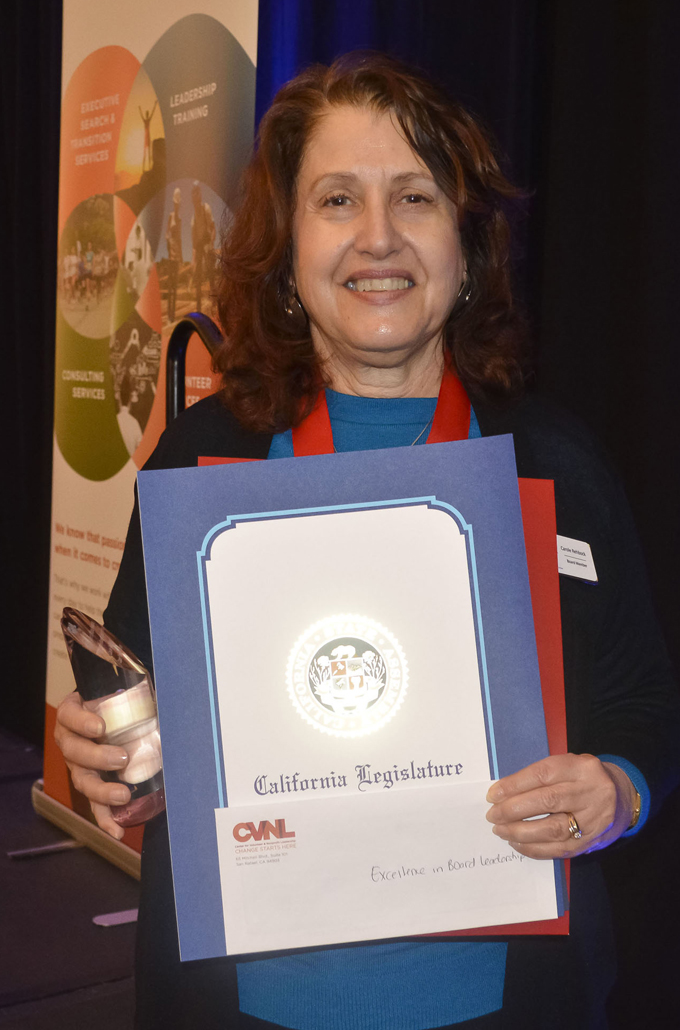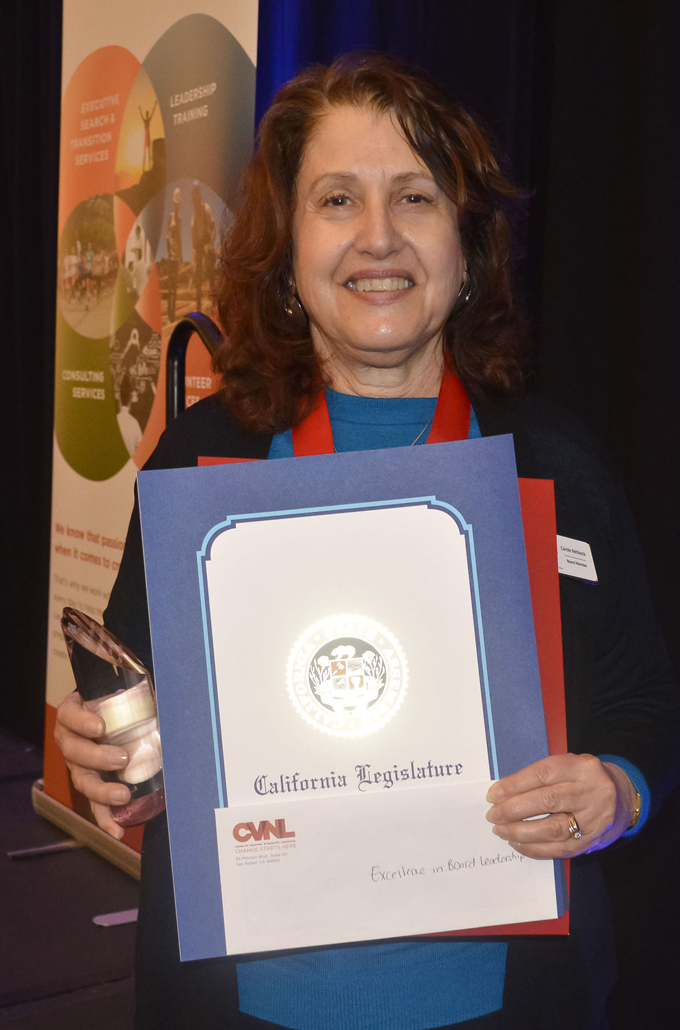 Carole Rehbock
Cope Family Center
Carole's expertise in team building, leadership development, meeting facilitation, and strategic planning has been invaluable to the advancement of Cope. Her service as a board member had a huge impact including facilitating board retreats, member of the executive committee, chair of Resource Development Committee, growing the committee by 50% and helping to develop 11 events to engage new donors, founding member of the Woman2Woman Committee, led the process to create a business plan monitoring system, worked with the Development team to create a board training to ensure that members feel confident in their ability to advocate, worked with Leadership team to craft a three-year plan to increase capacity to serve Napa's highest risk families from 10% to 25% by 2018.
SPONSOR: Syar Foundation
Corporate Community Service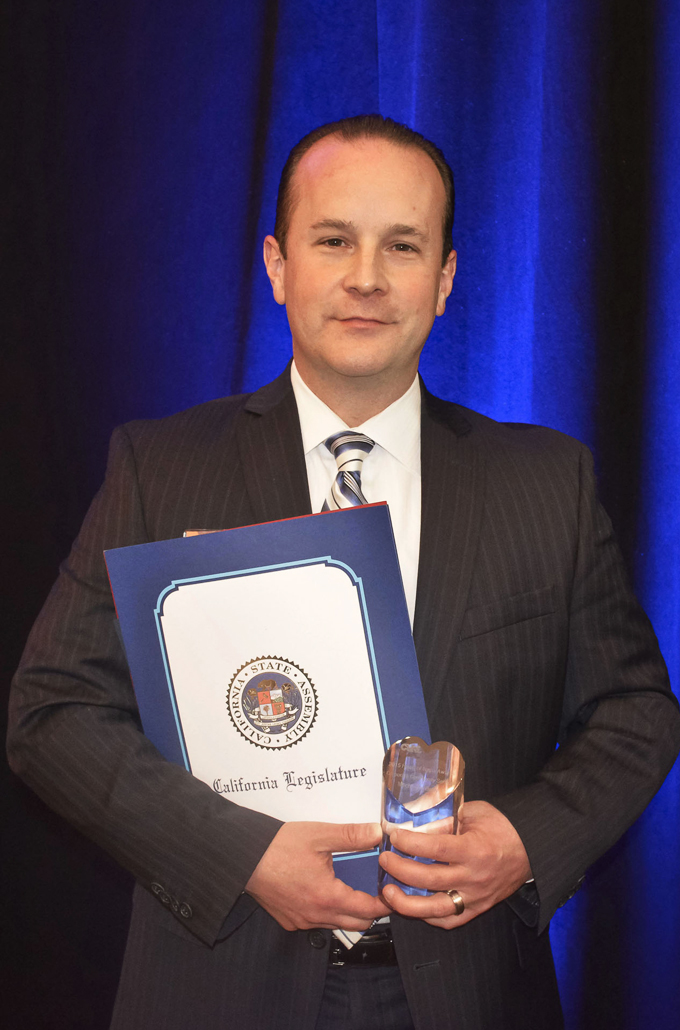 Mechanics Bank
Mechanics Bank mission is about building prosperous communities and being recognized in their communities as a community bank that builds relationships and earns trust through teamwork, respect and integrity. Tracy Calkins, VP, Retail Banking says the "Roll Up Your Sleeves" program is designed to encourage employees to volunteer at multiple nonprofits and become a recognized leader in their communities. Mechanics Bank sponsors over 600 nonprofits and contributes over 1,000 hours of employee time each year. The annual donations in 2014 were $600,000, representing over $1,000 per employee.
SPONSOR: PG&E
Volunteer of the Year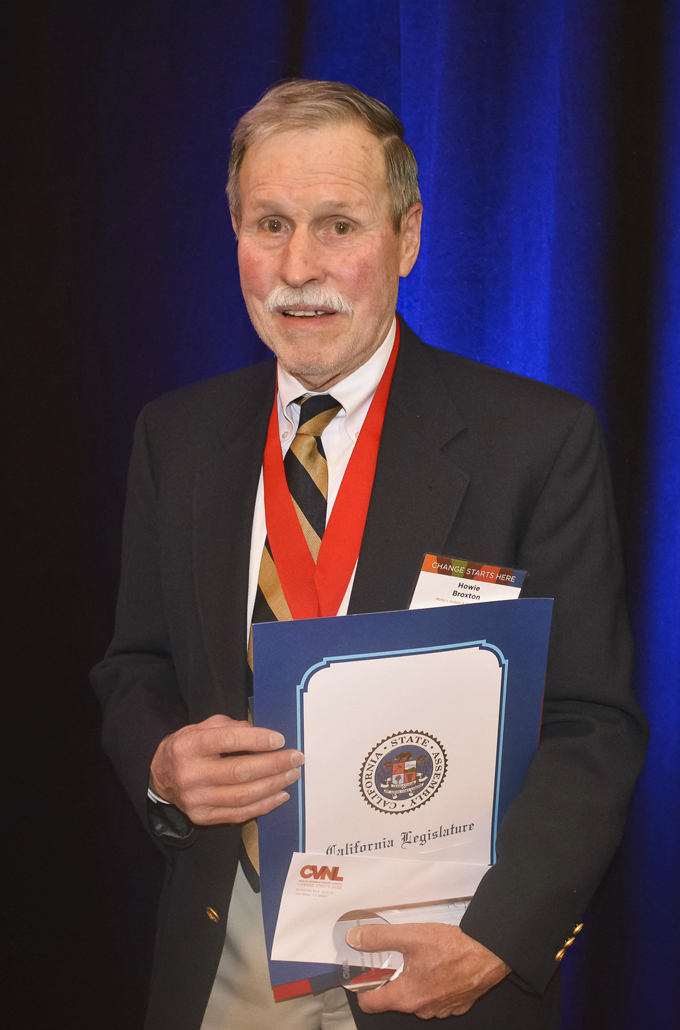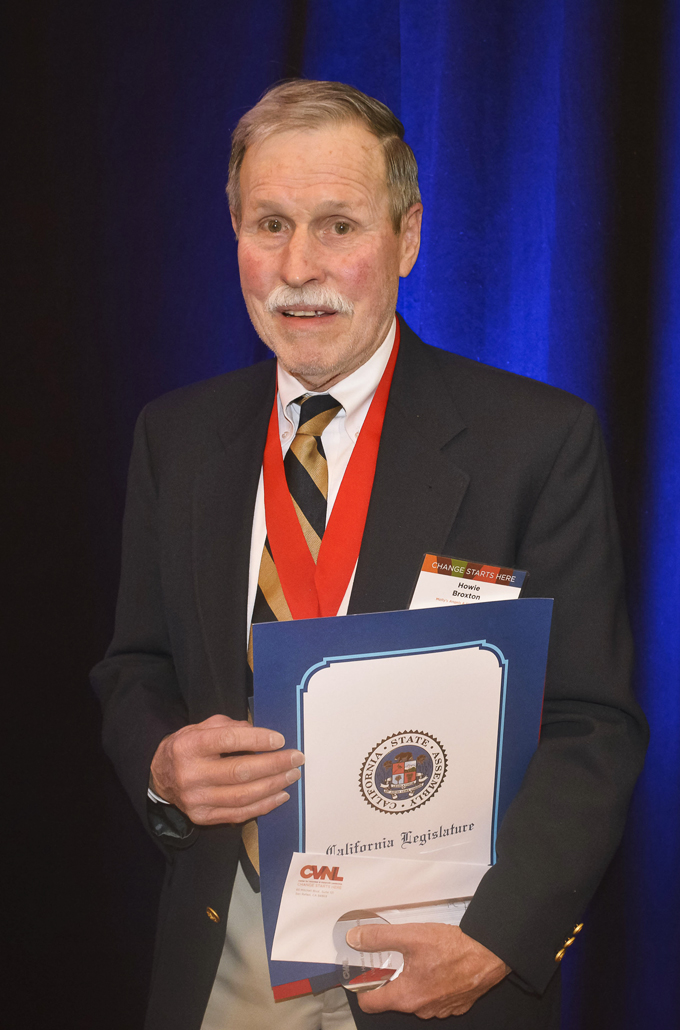 Howie Broxton
Share the Care
Howie volunteers 40-hours a week at least 50 weeks a year and puts about 30,000 miles on his car transporting people to medical appointments for treatments like infusions, chemo, radiation, dialysis, and surgeries in San Francisco, Davis, Sacramento, Redding and Santa Clara. He will go anywhere at a moment's notice in or out of Napa County has been known to stay with them for up to 12 hours. And, he never accepts a dime for gas. Howie has cleaned homes in extreme emergencies, volunteered at the annual garage sale, attended volunteer meetings, helped veterans move, made household repairs, and made many trips to pharmacies. As he says, "when someone needs help, aren't we supposed to be there for them?"
SPONSOR: Syar Foundation
Youth Volunteer of the Year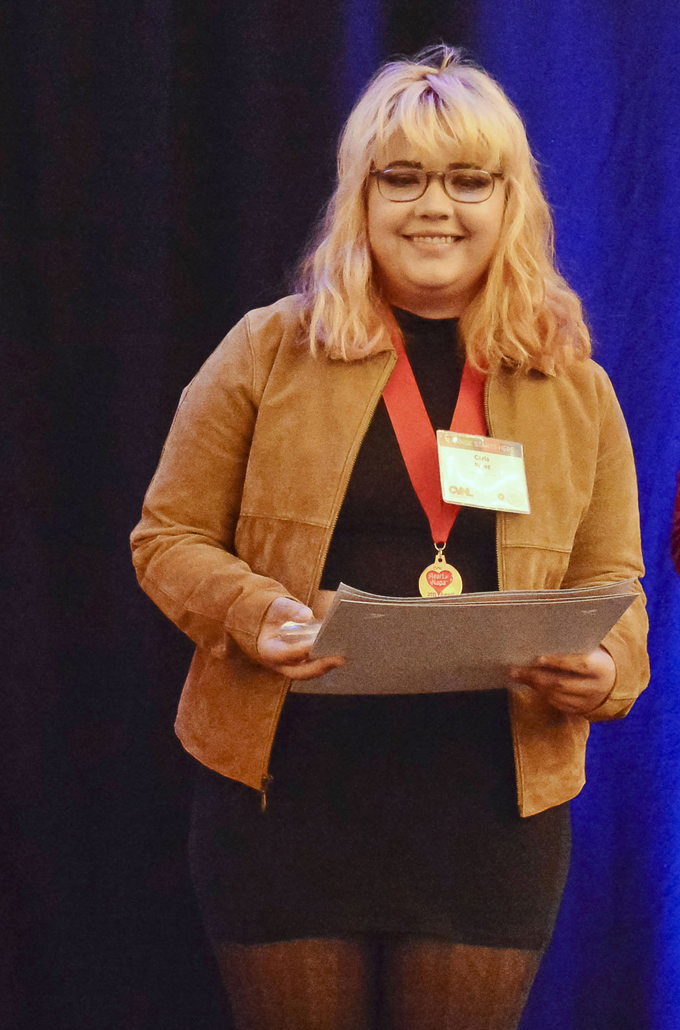 Carla Perez
Junior, Vintage High School
Carla volunteers with the Mariposa Program which empowers young women to stand up and speak out against violence and substance abuse. She facilitates the group dedicating an average of 4 hours each week, even walking or taking the bus to meet her obligations. Last year, one of the youth in the program was contemplating suicide. She reached out to Carla who listened, offered resources and got the girl help. From that experience Carla was inspired to learn more about mental illnesses and completed the Mental Health First Aid training. She is now certified to work with adolescents that suffer from anxiety, depression, AD/HD, Disruptive Behavior Disorders, Psychosis, Eating Disorders and Substance Abuse Disorder. In addition, Carla was a leader for the Hundreds of Hands community art project promoting girl empowerment, involved in the Gay-Straight Alliance club, VOICES, a Peer Support Counselor and a member of the Literary Club.
SPONSOR: Bank of Marin
Youth Volunteer of the Year
Max Olsen
Sophomore, Napa High School
Max started volunteering in 7th grade for local nonprofits such as NEWS and Operation With Love from Home, he was inspired to extend his work globally. As a freshman, he started a local chapter of Jane Goodall's global youth organization Roots & Shoots. At monthly meetings they invite speakers that address local and global issues and hosted various service projects. Over the past 12 months, Max has been involved with Habitat for Humanity, Napa-Solano restoring and cleaning up a veteran's home after the earthquake, Operation with Love from Home assembling care packages for deployed soldiers, Teen Mentor Program for the Boys & Girls Club, Relay for Life raising money with friends, Valley Fire relief where he received, organized and distributed donations at the Calistoga evacuation site, Soles4Souls Napa placing bins, and collecting 10,000 shoes to be delivered to LA, Traveled to Haiti with friends leaving over 800 shoes for children.
SPONSOR: Bank of Marin
Youth Volunteer of the Year
Jenifer Ramirez
Senior, Saint Helena High School
For the last 6 years, Jenifer has devoted most of her weekends to working with the Pope Valley Watershed Council to maintain a clean and healthy environment. Last April, Jenifer worked with the council president to organize the annual two day clean up to remove garbage that has accumulated on the roads and hillsides and campgrounds near the river. She was in charge of distributing the equipment and gear to the team of volunteers who brave fast moving traffic on windy roads and the ever present threat of rattlesnakes. Her volunteerism promotes environmental protection and has been invaluable for Pope Valley as the isolated and often neglected region of Napa County serves as a prime commuter corridor between Lake, Napa and Sonoma Counties.
SPONSOR: Bank of Marin
Youth Volunteer of the Year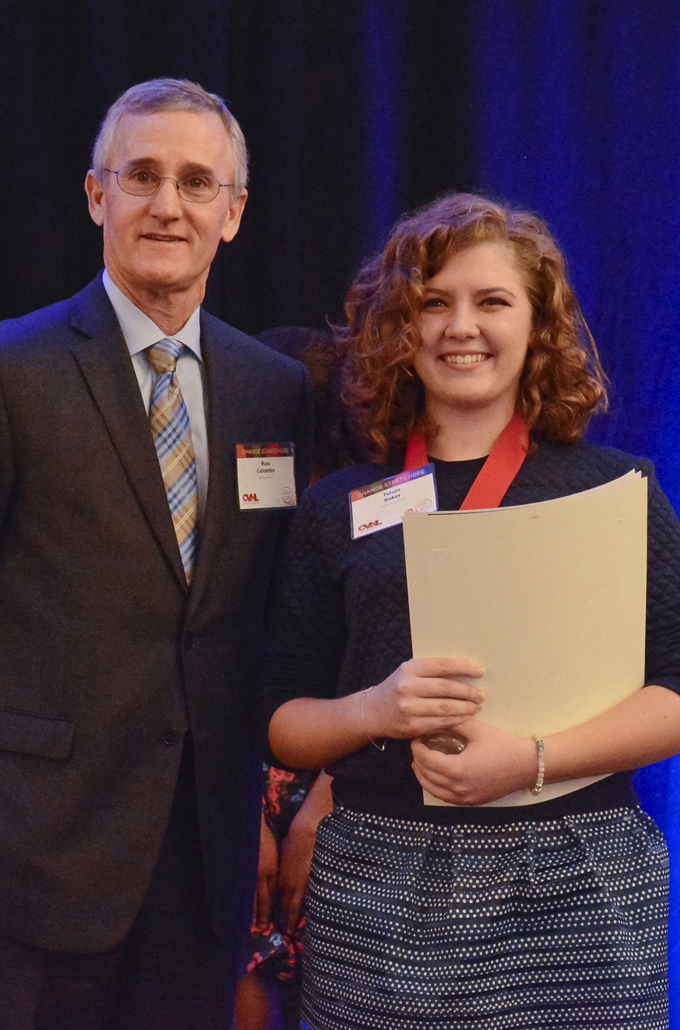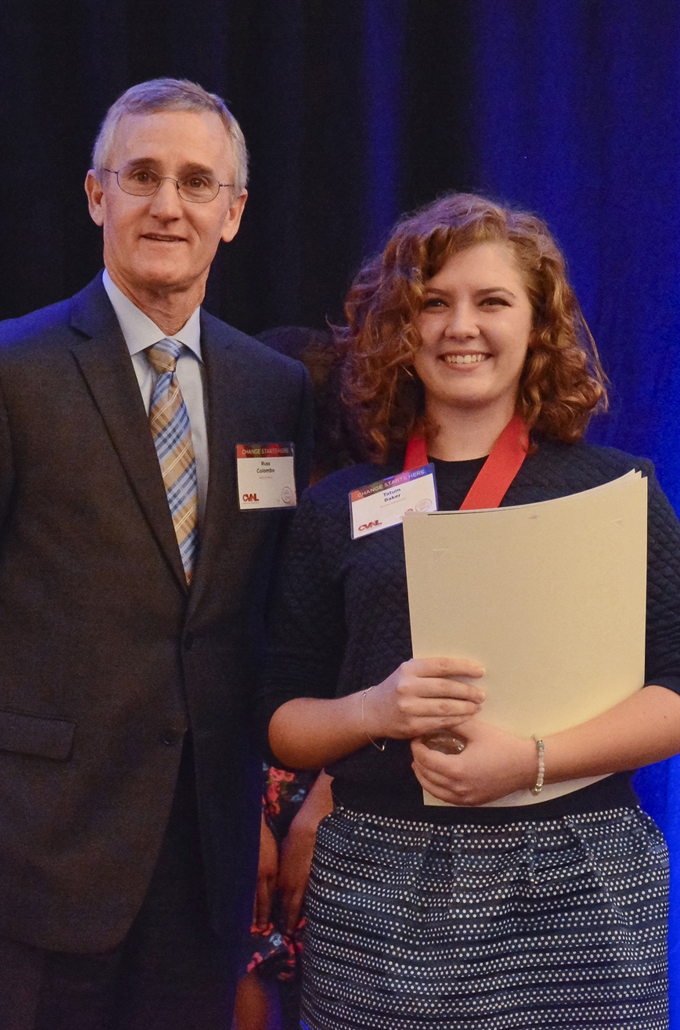 Tatum Baker
Senior, St. Patrick-St. Vincent High School
Tatum volunteers with Access Adventures in Yountville to provide therapeutic horse rides for veterans and those with disabilities. Since 2013, Tatum has volunteered 6-12 hours per week during the school year and 20-25 hours a week during school breaks serving 1825 hours since 2013. She assists Therapeutic Driving from start to finish; assisting students who are struggling with physical challenges helping them onto the carriages and then rides with them providing them access to open spaces. Tatum also works hard to improve the headquarters at Rush Ranch by cleaning stalls, organizing equipment, inventorying tack and preparing the grounds for the community they serve, those struggling to adapt to living with a significant disability.
SPONSOR: Bank of Marin
Youth Volunteer of the Year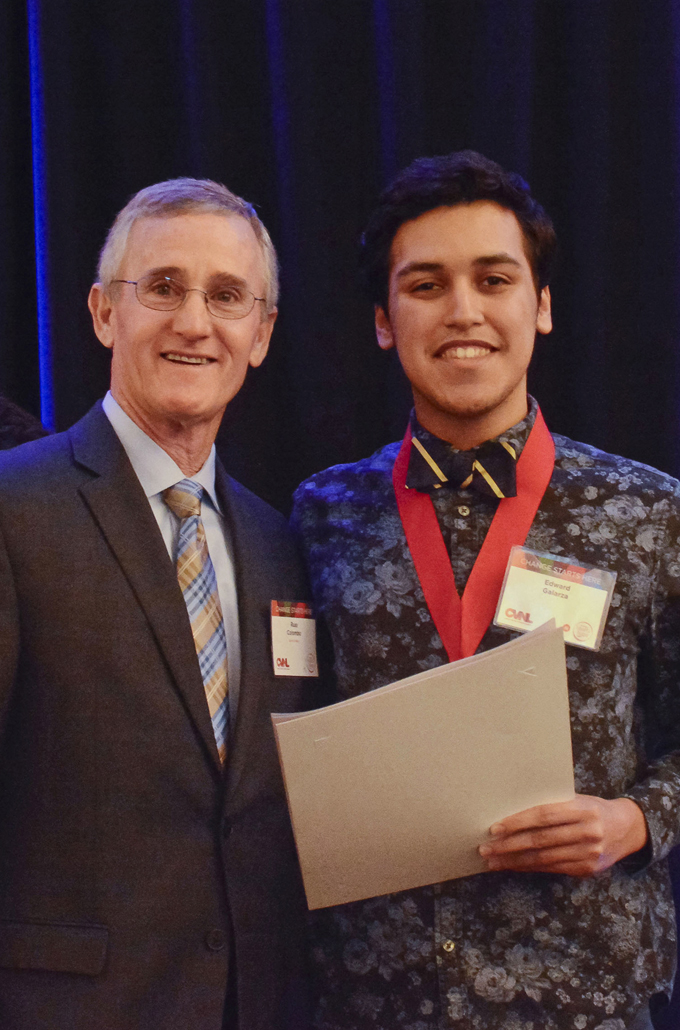 Edward Galarza
Senior, Napa High School
Edward's commitment to the LGBTQ Conection in Napa County is invaluable as he is a member of the Leadership Team and spearheads the activities of LGBTQ Conection's youth programming averaging 5 hours per week over the last four years. Edward co-designed and led a training for the staff and administration of Napa High School on "what to say when you hear 'that's so gay' ", responding to anti-LGBTQ language. He planned and led a special gathering for Transgender Day of Remembrance and is planning a training on how to be an ally to transgender students, is the leader of the No-Bulling Club, and is the founder of Napa High's All Genders and Sexualities Alliance. Major issues faced by the LGBTQ community include invisibility, judgment and disconection. With those circumstances and stigma, one might expect a young person to be hesitant to be vocal and in fact, many youth do hesitate. However, Edward has made injustice his motivation to work for acceptance and not let his fear or the oppression of invisibility hold him back, as he propels himself to do great things and change his community.
SPONSOR: Bank of Marin
Nominees…
Thanks to everyone who submitted nominations — we are thrilled with the quality of people and organizations who were recognized on February 23, 2016. View all of the 2015 Heart of Napa nominees:
The Heart of Napa Awards is produced by CVNL and presenting sponsor, the Peter A. & Vernice H. Gasser Foundation.
PRESENTING SPONSOR