CVNL Press Release: 26th Annual Heart of Marin™ Ceremony Honors Nonprofit Leaders
FOR IMMEDIATE RELEASE
January 11, 2019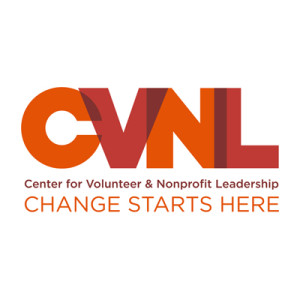 Media Contacts:
Linda Jacobs
CEO
415.479.5710 x300
ljacobs@cvnl.org
or
Katelyn Willoughby-Bagley
Director of Marketing & Communications
415.448.0330
kwilloughby@cvnl.org
26th Anual Heart of Marin™ Ceremony Honors Nonprofit Leaders
CVNL is pleased to announce the award winers
SAN RAFAEL, CA, January 11, 2019 – Center for Volunteer & Nonprofit Leadership (CVNL) is pleased to announce the recipients of the 26th Anual Heart of Marin™ Awards. 650 community leaders, volunteers, elected officials, and business members gathered at the Awards Ceremony and Luncheon on Thursday, January 10, 2019, from 11:00am to 2:00pm at the Marin Center Exhibit Hall in San Rafael.
"Every year we look forward to producing this event of appreciation and gratitude," said Linda Jacobs, CEO of CVNL. "With contributions of their time and resources, the individuals and organizations nominated for Heart of Marin demonstrate over and over again that Marin is a community that cares."
Bank of Marin was the Event Sponsor. Said Russ Colombo, President/Chief Executive Officer of Bank of Marin: "As a long-standing supporter of CVNL and the Heart of Marin through the Youth Volunteer of the Year Awards, we were proud to be able to serve as Event Sponsor. This year's nominees and winners were extremely impressive, and great representatives of Marin's vibrant nonprofit community."
KCBS radio host, nonprofit founder, and author Jeff Bell emceed the event. Thanks to the generosity of award sponsors, CVNL was able to give $35,000 to Marin County nonprofits.
Nugget Markers received the Corporate Community Service Award for supporting the community through donations of funds, goods, and volunteer efforts specifically with education and youth, health, well-being and nutrition, elder care, sustainability and agricultural preservation, and support for first responders.
The Volunteer of the Year Award was presented to Jim Cleaves of Halleck Creek Ranch for his exceptional dedication to the horses and Halleck Creek property.
The Excellence in Board Leadership Award was given to Maureen Cornelia, Board President of the Community Land Trust Association of West Marin. Maureen shepherded the growth and sustainability of CLAM, allowing the organization to offer more affordable housing.
The Excellence in Inovation Award went to Biotech Partners, whose rigorous bioscience career technical education program, including paid internships in science settings, helps underserved youth fulfill science careers.
Youth Volunteer of the Year Award winners included: Adriana Golden, Junior, Branson, for her organization Knowledge is Power (KIP), whose mission is to close the literacy gap between children from well-off and low-income families by promoting early childhood literacy and access to books; Cutter Dawes, Senior, Redwood, for his work at Canal Alliance translating letters for clients, drafting 'want ads' for business partners, and holding one-on-one appointments with clients who need assistance; Daniel Magana, Senior, Terra Linda, who leads the community food pantry at Next Generation Scholars, providing groceries and prepared foods to families who otherwise could not afford them; Loughlin Browne, Sophomore, Redwood, who runs a youth phone bank, chairs the Racial Equity subcommittee of Youth Leadership Institute's Marin County Youth Commission, and is a tutor at Bridge the Gap College Prep; and Lucia London, Senior, Novato, whose activism with the Novato High School Earth Club resulted in the Novato Unified School Board adopting a Climate Action Resolution.
Cheryl Paddack, Executive Director of North Marin Community Services, was awarded the Excellence in Leadership Award. She leveraged resources, diversified revenue sources, built stronger financial systems, and hired a diverse staff in order to carry of the organization's mission in 2018.
The Achievement in Nonprofit Excellence Award was presented to Homeward Bound of Marin, which offers emergency shelter and supportive transitional housing for all members of the community, including elders, families, veterans, and vulnerable adults. Committed to a collaborative approach to solving homelessness, they play a role in a countywide partnership to help the chronically homeless.
Avon Mattison, Founder of Pathways to Peace, received the Lifetime Achievement Award. Avon has worked tirelessly for peace for over 55 years working with innovative leaders, groups, and organizations building "cultures of peace" inter-generationally and inter-culturally. Among her vast contributions, she was an instigator in creating a Universal Peace Day during the Cold War, inaugurated as The International Day of Peace with the United Nations in 1981.
All recipients were presented with beautiful glass sculptures handmade by Latchezar Boyadjiev and certificates of recognition from Congressman Jared Huffman, Senator Mike McGuire, Assemblymember Marc Levine, and the Marin County Board of Supervisors. Additionally, winners (except Corporate Community Service) received an award of $5,000 for their nonprofits. The five Youth Volunteers of the Year received $1,000 each.
The Awards were sponsored and presented by Nugget Markets (Achievement in Nonprofit Excellence); Marin Community Foundation (Excellence in Leadership); EO Products and Bregante+Company LLP (Excellence in Board Leadership); Redwood Credit Union (Volunteer of the Year); Pacific Gas and Electric Company (Corporate Community Service); Comerica Bank, BioMarin, and ABD Insurance and Financial Services (Excellence in Inovation); Bank of Marin (Youth Volunteer of the Year); and Kaiser Permanente, San Rafael (Lifetime Achievement). The Marin Independent Journal served as Media Sponsor.
"In the 26 years CVNL has produced this event, we've been able to award hundreds of thousands of dollars to dozens of nonprofits," said Jacobs. "Part of CVNL's role in the community is to advocate on behalf of the nonprofit sector. It is a privilege to help support and elevate the work that nonprofits do each year to strengthen our community through the Heart of Marin Awards."
About CVNL
Since 1964, the national award-wining Center for Volunteer & Nonprofit Leadership (CVNL) has advanced nonprofits and volunteerism by strengthening leadership, encouraging inovation, and empowering individuals throughout the Bay Area. Passion alone isn't enough when it comes to creating strong nonprofits. That's why we work with aspiring and established leaders every day to help them build the skills and connections that can take their impact to the next level. CVNL offers comprehensive programs including training, executive search, customized consulting solutions, and volunteer opportunities and programs for nonprofits, individuals, families, groups, and businesses. Our Heart of Marin™ and Heart of Napa™ events support nonprofits of every size and mission through recognition and cash awards. CVNL provides disaster preparedness training and serves as an Emergency Volunteer Center (EVC), overseeing spontaneous volunteers and donations for Napa and Marin Counties in the aftermath of a disaster. We believe that with confident and prepared leaders, our nonprofits will be better equipped to create healthy, happy communities. Visit www.cvnl.org to discover more about how we help nonprofits.