Press Release: Collaborative "Napa County Volunteer Fair" to be held on August 5th
FOR IMMEDIATE RELEASE
July 20, 2017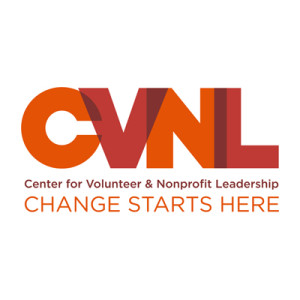 Media Contacts:
Linda Jacobs
CEO
415.479.5710 x300
ljacobs@cvnl.org
or
Katelyn Willoughby-Bagley
Marketing & Communications
415.448.0330
kwilloughby@cvnl.org
Collaborative "Napa County Volunteer Fair" to be held on August 5th
NAPA, CA, June 26th, 2017 — Center for Volunteer & Nonprofit Leadership (CVNL) is partnering with Napa Valley Community Housing (NVCH) and The Oxbow School to produce the first-ever Napa County Volunteer Fair on Saturday, August 5th, 2017.
This collaborative event will provide an opportunity for individuals to connect with local nonprofit organizations one-on-one and will include live music and food. "We are seeing an increase in volunteer need from agencies, fueling our desire to collaborate on this effort," said Elaine Tokolahi, Director of Volunteer Services at CVNL. "Whether you're a student, retired, a business owner, or are simply curious about volunteer or board opportunities in Napa and want to meet like-minded people, this event is ideal for you."
The Fair expects to showcase 40+ local nonprofits and government organizations representing diverse community impact areas — from housing, to education, to the arts, and more. The Fair will draw a varied group of people who are passionate about community service. Everyone is welcome to come stroll the beautiful grounds at The Oxbow School and learn about volunteer opportunities and general information about the amazing work nonprofits are doing in Napa County.
"This is a great chance for high school students who might have service projects to complete in the coming school year to connect with nonprofits," said Gayle Bray, Fund Development & Outreach at NVCH. "It's also a fun way for citizens to learn more about causes they believe in and how they can help at the local level."
Nonprofits interested in showcasing their organizations at the Fair can contact Jim Tomlinson, Manager of the CVNL Napa Office, at 707.252.6222 or jtomlinson@cvnl.org, or sign up to participate online at: http://cvnl.org/event/napa-county-volunteer-fair. Nonprofit participant fees cover the cost of event production.
Event Details:
Saturday, August 5th, 10:00 a.m. to 2:00 p.m.
The Oxbow School, 530 Third Street, Napa, CA 94559
Hosted by Center for Volunteer & Nonprofit Leadership (CVNL), Napa Valley Community Housing (NVCH), and The Oxbow School.
RSVP required for nonprofit participants; no RSVP required for interested volunteers. Wheelchair accessible.
About CVNL: Since 1964, the national award-wining Center for Volunteer & Nonprofit Leadership (CVNL) has advanced nonprofits and volunteerism by strengthening leadership, encouraging inovation, and empowering individuals throughout the Bay Area. CVNL knows that passion alone isn't enough when it comes to creating strong nonprofits. CVNL works with aspiring and established leaders every day to help them build the skills and connections that can take their impact to the next level — offering comprehensive programs including education, executive search, consulting, leadership training and recognition. CVNL has a rich history of promoting volunteerism, offering easy-to-access, meaningful opportunities to individuals, families, groups, and businesses. CVNL believes that with confident and prepared leaders, our nonprofits will be better equipped to create healthy, happy communities. CVNL has served the Bay Area continuously for more than 54 years and expanded to Napa County in July 2014 and Solano County in winter of 2016. www.cvnl.org.
About Napa Valley Community Housing (NVCH): Napa Valley Community Housing's mission is to develop, preserve and manage affordable homes and, through our Resident Services Program, teach successful life and leadership skills. In 2017 NVCH, the leading provider of affordable housing in Napa Valley, celebrates its 40th year of providing homes and transforming lives in Napa County. NVCH currently manages 17 properties throughout Napa Valley and provides homes for over 1700 children, families, individuals, agricultural workers, veterans and seniors. NVCH's new Home Sharing program matches Home Providers with Home Seekers. For more information: www.nvch.org
About The Oxbow School: The Oxbow curriculum is designed to match the requirements of the nation's best public and private high schools and is as committed to academics as it is to art making. All of the courses at Oxbow are accredited, honors level, and college preparatory. The Oxbow School is a private, independent and not for profit organization. At Oxbow, studio art practice is not about waiting for inspiration; we believe that artists design problems and then solve them, opening up new ideas and possibilities while responding to materials that re-shape the originating question. Students leave Oxbow with a set of skills that can be reconfigured to meet the challenges of ever-changing goals and environments. www.oxbowschool.org.