CVNL Press Release: MLK Day, 6 opportunities to make an impact in Napa on Jan 16 and 18
FOR IMMEDIATE RELEASE
January 5, 2015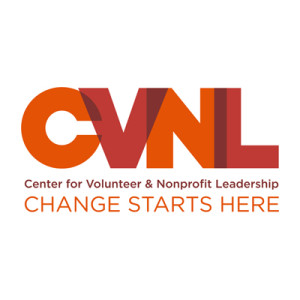 Media Contacts:
Linda Davis
CEO
415.479.5710 x300
ldavis@cvnl.org
or
Peter Rodgers
Director of Marketing & Communications
415.713.0235
prodgers@cvnl.org
Celebrate Martin Luther King, Jr. with a Day of Action and Compassion
Six opportunities to honor the memory and teachings of Dr. King by serving others in Napa on January 16 & 18
Napa, CA — Center for Volunteer & Nonprofit Leadership (CVNL) invites people to participate in this year's Martin Luther King, Jr. Day of Service on January 18. Martin Luther King, Jr. called upon everyone to consider what it means to be human and what acts we can do to make the world more just and humane. MLK Day of Service is a way to transform Dr. King's life and teachings into community action that helps solve social problems. Americans of every age and background will celebrate Dr. King through service projects that strengthen communities, empower individuals, bridge barriers, and create solutions to pressing national and local issues.
To honor Martin Luther King, Jr. on this day, Napa is holding a community gathering to celebrate the life of Dr. King and continue his legacy through a day of action and compassion. This event is being organized by the MLK coalition — a group of nonprofits, religious groups and local service organizations in Napa. Everyone is welcome to join these volunteer projects and make a profound impact in the Napa community.
Direct link to Napa MLK Day of Service opportunities information and signup/registration.
Earthquake Repair Volunteers
Saturday, January 16, 9:00 a.m. – 12:00 p.m.
Install emergency weatherproofing, tarping roofs, and caulking for houses that were damaged in the Napa earthquake.
City of Napa Clean-Up
Monday, January 18, 10:00 a.m. – 12:00 p.m.
Help Napa shine by cleaning up trash and graffiti in parks, along hiking and bike paths, and in other public places.
Napa County Resource Conservation District
Monday, January 18, 10:00 a.m. – 12:30 p.m.
Construct, assemble, and install native Western bluebird nesting boxes around the RCD Sustainable Demonstration Vineyard in Carneros.
Land Trust of Napa County
Monday, January 18, 10:00 a.m. – 12:30 p.m.
Help the Land Trust restore oak woodland habitat at their Conolly Ranch property by removing invasive plant species.
Phillips Elementary School
Monday, January 18, 10:00 a.m. – 12:00 p.m.
Beautify Phillips Elementary School's campus and assist in their garden.
Greening Your Church
Monday, January 18, 10:00 a.m – 12:00 p.m.
Learn about recycling in Napa and how to promote environmentalism in faith tradition or organization by attending this family-friendly hands-on workshop put on by the Unitarian Universalists.
About CVNL
Since 1964, the national award-wining Center for Volunteer & Nonprofit Leadership (CVNL) has advanced nonprofits and volunteerism by strengthening leadership, encouraging inovation, and empowering individuals throughout the Bay Area. CVNL knows that passion alone isn't enough when it comes to creating strong nonprofits. CVNL works with aspiring and established leaders every day to help them build the skills and connections that can take their impact to the next level — offering comprehensive programs including education, executive search, consulting, leadership training and recognition. CVNL has a rich history of promoting volunteerism, offering easy-to-access, meaningful opportunities to individuals, families, groups, and businesses. CVNL believes that with confident and prepared leaders, our nonprofits will be better equipped to create healthy, happy communities. CVNL has served the Bay Area continuously for more than 50 years and expanded to Napa County in July 2014.