Napa County, Valley Fire Press Release, September 21, 2015
Napa County Press Release
Please note below, the latest update provided to our CVNL Emergency Volunteer Center staff on site.
FOR IMMEDIATE RELEASE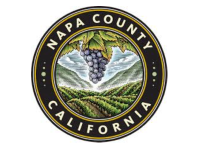 September 21, 2015
Contact:
Kristi Jourdan, Public Information Officer
(707) 666-5749
Kristi.Jourdan@countyofnapa.org
Calistoga temporary shelter for Valley Fire evacuees scheduled to close Thursday, 9/24/15
NAPA, California — The Calistoga Fairgrounds temporary shelter for Valley Fire evacuees is scheduled to close Thursday morning to assist Lake County residents in getting long-term support services in their communities.
For those needing additional services, shelters are open at the following Lake County locations:
Lake County officials have opened a Local Assistance Center, located at 21256 Washington St., in Middletown (map), to help residents access resources. For more information, visit www.lakecountylac.com or call 1-800-325-9604.
According to CAL FIRE, the Valley Fire has burned more than 75,000 acres since Sept. 12 and is 70 percent contained. Currently, Lake County residents have been allowed to return to the communities of Middletown and Hidden Valley Lake.
Napa County emergency responders continue to assist the Valley Fire operations.
For those seeking additional services, contact the American Red Cross at 855-224-2490.
The Calistoga shelter is inundated with generous donations from the community and cannot accept any more drop-off items at this time.
For those who want to donate to Valley Fire evacuees as they transition back to Lake County here are the following locations:
Church of Christ, 3760 Main St., Kelseyville (map)
Seventh Day Adventist Church, 1111 Park Way, Lakeport (map)
United Methodist Church, 745 N. Brush St., Lakeport (map)
United Methodist Church, 74521 Pearl Ave., Clearlake (map)
For larger donations, please call 707-263-3511 ext. 4611 between 9 a.m. and 5 p.m., seven days a week.
For financial donations, please donate at ncoinc.org/give.
Visit us on the web at www.countyofnapa.org.

Follow us on social media
Twitter: @countyofnapa
Facebook: Napa County, California
County Executive Office 1195 Third St. Suite 310 Napa, CA 94559
Nancy Watt County Executive Officer, Brad Wagenknecht District 1, Mark Luce District 2, Diane Dillon District 3, Alfredo Pedroza District 4, Keith Caldwell District 5