New Director of Finance and Operations Joins CVNL
FOR IMMEDIATE RELEASE
November 2, 2016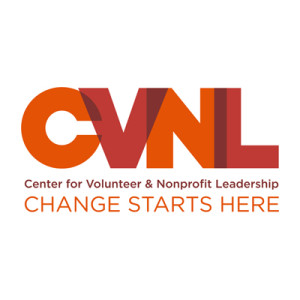 Media Contacts:
Linda Davis
CEO
415.479.5710 x300
ldavis@cvnl.org
or
Sheila McNulty
Director of Marketing & Communications
415.448.0331
smcnulty@cvnl.org
CVNL is pleased to announce Lievin Mwamba as our New Director of Finance & Operations
SAN RAFAEL, CA, November 2, 2016 – Center for Volunteer & Nonprofit Leadership (CVNL) is pleased to announce that Lievin Mwamba has joined our San Rafael office as our new Director of Finance and Operations. Lievin is a finance and operations professional who brings 20 years of experience in accounting, human resources, and operations management to CVNL.
Lievin is originally from Democratic Republic of Congo (DRC) where he worked for 16 years within international nonprofit organizations. Early in his profession, he worked for four years with the Peace Corps of the United States as a trainer. He taught French and Congolese languages to American volunteers stationed in Central Africa, and helped them integrate into African culture.
Subsequently, he joined the International Committee of the Red Cross (ICRC) in DR Congo and worked as a Finance and Human Resources Manager. Because of his strong leadership and management skills in financial analysis and accounting, he was appointed as Director of Finance at the national level. He managed and supervised budgets for nine field offices, trained staff accountants and managed all daily accounting operations.
Before joining CVNL, Lievin worked as Finance, Accounting & HR Manager at Upwardly Global, a U.S. national nonprofit organization. At Upwardly Global, Lievin created a strong foundation for growth that improved financial systems to sustain rapid organizational growth.
"I am very excited to join CVNL, and contribute to its incredible mission," said Lievin. "My goal at CVNL is to create a strong financial foundation for growth." Lievin holds a Masters in Accounting with CPA Emphasis from Walden University, a MA in French Literature and a BA in African Linguistics from Institute of High Education in Teaching and Training in Democratic Republic of Congo. To learn more about Lievin, see his full bio.
Please join CVNL in welcoming Lievin Mwamba as our New Director of Finance & Operation.