Press Release: CVNL Continues to Provide Support to those Affected by the North Bay Fires
FOR IMMEDIATE RELEASE
November 13, 2017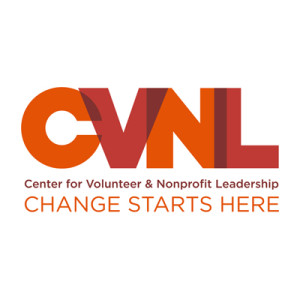 Media Contacts:
Linda Jacobs
CEO
415.479.5710 x300
ljacobs@cvnl.org
or
Katelyn Willoughby-Bagley
Director of Marketing & Communications
415.448.0330
kwilloughby@cvnl.org
CVNL Continues to Provide Support to those Affected by the North Bay Fires
$164,834 raised to date for those affected by the fires.
3,000 volunteers deployed in Marin, Napa, and Sonoma Counties to support relief efforts
NORTH BAY AREA, CA, 11/13/17 – Center for Volunteer & Nonprofit Leadership (CVNL) was activated as an Emergency Volunteer Center (EVC) on Sunday, October 8th, tasked with managing volunteers and donations for Marin and Napa Counties. "We received a phone call from the Napa Office of Emergency Services at 11:00pm on Sunday," said Jim Tomlinson, Manager of CVNL's Napa Office. "We immediately jumped into action, working with the local disaster assistance network to activate our Emergency Volunteer Center." The EVC in Napa County was established at the Napa Valley Community College Gymnasium.
On October 10th, CVNL was also asked to open an EVC at the Marin County Civic Center Exhibit Hall to shelter evacuees from Sonoma and Napa Counties. "Hundreds of individuals and families displaced from their homes poured into Marin County," said Linda Jacobs, CEO, CVNL. "Marin did an excellent job sheltering people during their time of need, working collectively to address immediate needs and concerns."
CVNL's role as an Emergency Volunteer Center is to be a go-to location for spontaneous, unaffiliated volunteers (citizens not affiliated with official disaster service providers who want to help) when a disaster is declared in Marin and/or Napa Counties. Additionally, CVNL helps oversee and manage physical and monetary donations received to benefit those affected by a disaster. CVNL EVCs, along with Food Banks, the Salvation Army, County of Marin, County of Napa, Community Emergency Response Teams (CERT) and other partners in Marin and Napa, collaborate to respond to the most urgent needs.
CVNL has had a leadership role in the community with disaster preparedness, response, and recovery work for nearly 30 years. Since opening a fire relief fund on October 9th, CVNL has raised $164,834 to aid those affected by the fires. In addition, $36,722 in gift cards have been received to date. In total, 3,000 volunteers were deployed in Marin and Napa Counties to support fire relief efforts; 5,000 individuals from across the Bay Area and beyond registered to help during the disaster. To date, nearly 8,000 boxes of donated items have been packed and delivered to those in need.
"So many people stepped up to donate and volunteer in the first three days of the disaster, we had substantially more than what we needed in a very short period," said Katelyn Willoughby-Bagley, Director of Marketing & Communications, CVNL. "To paint a picture: for every open volunteer position, we had 100 people registered to help.
CVNL will be supporting nonprofits that are serving evacuees in the weeks, months, and likely years ahead, and will be connecting volunteers and dedicating monetary resources to support those efforts. "One example of our continued work is the recent launch of our North Bay Fire Relief Fund in Napa County," said Jacobs. "The 'Wildfire Relief Fund,' made possible by the support of Redwood Credit Union, RCU Community Fund, Inc., Press Democrat, and Senator Mike McGuire, is part of our Emergency Relief Fund and seeks to assist those facing hardship by providing direct monetary aid to families and individuals who have suffered loss because of the fires."
"Our hearts go out to everyone affected by the fires," said Brett Martinez, Redwood Credit Union's President & CEO. "We're thankful for CVNL's partnership in helping to get funds quickly and directly to Napa area fire survivors to help with their immediate needs."
CVNL thanks everyone who volunteered or who signed up to volunteer and/or made donations. "We are incredibly grateful and inspired by the dedication, passion, and service of the individuals who have stepped up in this time of need," said Tomlinson.
How You Can Help
CVNL encourages individuals who are interested in volunteering to support continuing efforts by signing up via the Volunteer Portal at: https://volunteer.cvnl.org.
Monetary donations are still being collected via CVNL's online fund here: https://www.flipcause.com/secure/cause_pdetails/MjQzMjQ=.
About CVNL
Since 1964, the national award-wining Center for Volunteer & Nonprofit Leadership (CVNL) has advanced nonprofits and volunteerism by strengthening leadership, encouraging inovation, and empowering individuals throughout the Bay Area. CVNL knows that passion alone isn't enough when it comes to creating strong nonprofits. CVNL works with aspiring and established leaders every day to help them build the skills and connections that can take their impact to the next level — offering comprehensive programs including education, executive search, consulting, leadership training and recognition. CVNL has a rich history of promoting volunteerism, offering easy-to-access, meaningful opportunities to individuals, families, groups, and businesses. CVNL believes that with confident and prepared leaders, our nonprofits will be better equipped to create healthy, happy communities. CVNL has served the Bay Area continuously for more than 50 years and expanded to Napa County in 2014 and Solano County in 2016. Visit www.cvnl.org to discover more.