Press Release: CVNL Awards $22,500 into the Napa Nonprofit Community
FOR IMMEDIATE RELEASE
July 24, 2020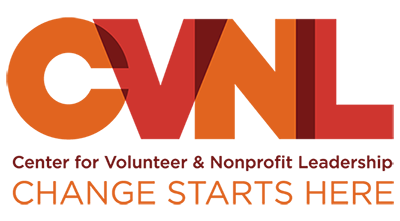 Linda Jacobs
CEO
415.448.0300
ljacobs@cvnl.org
or
Katelyn Willoughby-Bagley
Director of Marketing & Communications
415.448.0330
kwilloughby@cvnl.org
NAPA, CA – Over 130 nonprofit leaders, volunteers, elected officials, and business members logged into the Virtual Heart of Napa Awards hosted by Center for Volunteer & Nonprofit Leadership (CVNL) on July 23, 2020.
"Every year we look forward to producing this event of appreciation and gratitude," said Linda Jacobs, CEO of CVNL. "Despite having to postpone our in-person event in March, we knew it was important to create a space where volunteers, nonprofits, and community partners could come together to acknowledge the positives strides we've made as a sector. We have some incredible leaders in our community, and it's an honor to be able to publicly celebrate these unsung heroes."
The nomination process for this year's event closed with 55 submissions in six award categories. After an intensive selection process, CVNL awarded $22,500 to the 2019 award winners and personally mailed certificates of recognition and engraved glass sculptures to each recipient.
This year's recipients are:
Clif Family Winery received the Corporate Community Service Award, sponsored by Pacific Gas and Electric Company. In 2019, their Family Volunteering Campaign logged 1,000 hours of service on projects ranging from building bird boxes to trail restoration. They also host a monthly 'Sip & Support' program which convenes nonprofit supporters and enthusiasts together for conversation, food, and wine.
The Volunteer of the Year Award, sponsored by Syar Foundation, was presented to Joan Lyon, Community Action Napa Valley. Joan Lyon is the heart and soul of Napa's Food Pantry. She dedicates four days a week, year-round, acting as the volunteer floor manager. Joan accompanies consumers through the marketplace, directs the logistical movement of food, receives food at the loading dock, as well as sorts, stocks, and helps with loading food into cars. In addition to the numerous roles she holds at CANV, Joan took charge to negotiate a lease extension and save the food pantry from losing its home.
The Excellence in Board Leadership Award, sponsored by Comerica Bank, was presented to Maira Ayala, OLE Health. Maira was instrumental during the leadership transition at OLE Health, and has used her position as a Field Representative for Congressman Mike Thompson to advocate on how legislative changes negatively impact the patients, particularly the immigrant community.
The Youth Volunteer of the Year Award, sponsored by Redwood Credit Union, was presented to five high schools students serving a local nonprofit, education, or faith-based organization. Each student also received a $1,000 scholarship in support of their contributions to the community. This year's youth volunteers were Dareydy Rojas, Freshman at Vintage High School; Averi Dropping, Senior at New Tech High School; Talulah Finkelstein, 7th Grader at Blue Oak School; Deisy Mendoza, Senior at Napa High School; and Sophie Heflebower, Senior at Napa Valley Independent Studies.
Pete Shaw, CrossWalk Community Church was presented the Excellence in Leadership Award. Acting as the Senior Pastor since 1999, Dr. Shaw has transformed the Church's culture with a focus on serving others. Whether that's opening their doors to pre-school trainings, events to improve immigration status, lunch programs for orphaned children, or operating an evacuation center – Pete has exhibited strong, resilient leadership through every adversity. His role in Napa County extends beyond the Church where he serves on the executive committee of Community Organizations Active in Disasters, First 5 Napa, Child Abuse Prevention Council, and the Interfaith Council.
The Achievement in Nonprofit Excellence Award, sponsored by Kaiser Permanente, Napa-Solano, was presented to American Canyon Community and Parks Foundation. ACCPF strives to inspire the next generation of outdoor stewards, giving back to the community, and helping encourage community health. They have numerous initiatives that support this mission including their "Screen Time to Green Time" campaign, scholarship programs for youth and seniors who may not otherwise have access to parks and recreational programming, and fundraisers to renovate communal spaces across American Canyon.
# # #
About CVNL:  For nearly 60 years, Center for Volunteer & Nonprofit Leadership (CVNL) has advanced nonprofits and volunteerism by strengthening leadership, encouraging innovation, and empowering individuals in their communities. Passion alone isn't enough when it comes to creating strong nonprofits. That's why we work with aspiring and established leaders every day to help them build the skills and connections that can take their impact to the next level.
Together we offer comprehensive programs that support nonprofits and volunteers including training, executive search, customized consulting solutions, volunteer matching, and corporate engagement. Heart of Marin™ and Heart of Napa™ events support nonprofits of every size and mission through recognition and cash awards. Other programs and services include the Sonoma Human Race, Secret Santa, Court Referral Program, and Volunteer Wheels. We provide disaster preparedness training and serve as an Emergency Volunteer Center (EVC), overseeing spontaneous volunteers and donations for Napa, Marin, and Sonoma Counties in the aftermath of a disaster. We believe that with confident and prepared leaders, our nonprofits will be better equipped to create healthy, happy communities.