CVNL Press Release: 23rd Annual Heart of Marin Awards, January 7, 2016
FOR IMMEDIATE RELEASE
January 8, 2015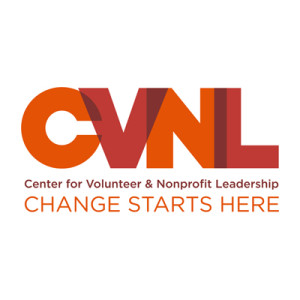 Media Contacts:
Linda Davis
CEO
415.479.5710 x300
ldavis@cvnl.org
or
Peter Rodgers
Director of Marketing & Communications
415.713.0235
prodgers@cvnl.org
Spirit of Nonprofits and Volunteers Strong at the 23rd Anual Heart of Marin™ Awards
The event drew nearly 900 community members representing a wide range of causes and impact areas
San Rafael, CA — 890 community leaders, volunteers, local dignitaries and business members packed the Marin Civic Center Exhibit Hall for the CVNL 23rd Anual Heart of Marin Awards on January 7, 2016. "Each year we are honored to produce this event," said Linda Davis, CEO of CVNL. "This year we had record numbers of nominations and attendees, and due to our sponsors were able to award $35,000 to nonprofits who work tirelessly to improve our communities." Union Bank was the presenting sponsor for the sixth year and Emmy award winning television journalist, environmental activist, and producer Doug McConell emceed the event.
The Volunteer of the Year Award was presented to Harriet Lee, Insight Prison Project, who works with multiple organizations to help people reintegrate back into their communities and heal from the impact and trauma of crime. The Excellence in Board Leadership Award was given to Lyn Lent for her strong vision and leadership as Board President of Community Institute for Psychotherapy. W. Bradley Electric, Inc. received the Corporate Community Service Award for the company's support of the nonprofit sector through volunteerism and philanthropy. Nancy McKeney, Executive Director of the Marin Humane Society, was awarded the Excellence in Leadership Award for her innovative approach to program design and fund development as a strategic, creative, and innovative leader, managing challenges and growth while working locally and globally. The Achievement in Nonprofit Excellence Award was presented to The Marine Mammal Center for their work rescuing and rehabilitating sick, injured and orphaned marine mammals stranded along 600 miles of California's coast. The Excellence in Inovation Award went to Next Generation Scholars, for developing young activists, giving them a voice, and teaching them what power is, the history of activism, effective grassroots leadership skills and knowledge of current issues in social justice. The Lifetime Achievement Award was given to Mark Fishkin, Founder and Executive Director of the California Film Institute. Since 1977, Mark has shepherded the once small showcase into an 11-day internationally acclaimed event, spearheaded the $8.5 million capital campaign to restore the Christopher B. Smith Rafael Film Center, and created CFI Education that serves over 8,000 bay area students, educators and families anually.
"Union Bank is honored to partner with the Center for Volunteer & Nonprofit Leadership and to serve as the Presenting Sponsor of this year's Heart of Marin Awards," said Elaine Genevro, Union Bank regional president for Northern California and the Pacific Northwest. "We congratulate all of the award recipients and thank them for their dedication to making Marin the vibrant community that it is today." All recipients were presented with beautiful glass sculptures handmade by Latchezar Boyadjiev of LB Glass Studios. Additionally, winners (except the Corporate Community Service recipient) received an award of $5,000 for their nonprofits.
"One of our favorite moments of the ceremony is the presentation of the youth awards," said Davis. "The work being done by these extraordinary young people is beyond inspiring — it is reassuring to see the next generation of leaders making change locally." Youth Volunteer of the Year Award winners included: Robyn Dunkel Wilker, Junior, Tamalpais High School, whose work at The Redwoods is helping to transform attitudes and practices so that aging is recognized as a vibrant phase of life; Ruby Ray Clarke, 8th grade, West Marin Elementary, co-chair of the Marin County Youth Commission, a member of the Commission's Alcohol, Tobacco and Other Drug Advisory Committee, and core youth member of the Communities Mobilizing for Change on Alcohol Coalition; Sylan Yuan, Senior, San Domenico, who works directly with Catholic Charity Canal Family Support Kids Club and the Canal Alliance to ensure school-year tutoring and STEM enrichment twice a week; Matthew Wallace, Senior, Marin Academy, created the Wallace Food Initiative which has redistributed approximately 400 meals each week during the academic year; Alba Alvardo, Senior, Terra Linda High School, headed a student led community program called Women's Health Action Team, co-taught sex-ed classes at the San Rafael Community Center, and successfully petitioned the school district for condom machines to be installed at local high schools.
"We cherish the time with the community to acknowledge and celebrate the generosity and spirit of giving that exists in Marin!" said Molly Schmidt, Community Engagement Coordinator at CVNL. "Thank you to everyone who nominated and congratulations to all nominees — you inspire us."
In addition to Presenting Sponsor Union Bank, the Awards were sponsored and presented by Autodesk (Achievement in Nonprofit Excellence); Marin Community Foundation (Excellence in Leadership); Kaiser Permanente, San Rafael (Excellence in Board Leadership); Redwood Credit Union (Volunteer of the Year); Bregante + Company LLP (Corporate Community Service); International ProInsurance and Pacific Union (Excellence in Inovation); Bank of Marin (Youth Volunteer of the Year); and Sutter Health Community Hospital (Lifetime Achievement). The Marin Independent Journal served as media sponsor.
For more information please call us at 415.479.5710.
About CVNL
Since 1964, the national award-wining Center for Volunteer & Nonprofit Leadership (CVNL) has advanced nonprofits and volunteerism by strengthening leadership, encouraging inovation, and empowering individuals throughout the Bay Area. CVNL knows that passion alone isn't enough when it comes to creating strong nonprofits. CVNL works with aspiring and established leaders every day to help them build the skills and connections that can take their impact to the next level — offering comprehensive programs including education, executive search, consulting, leadership training and recognition. CVNL has a rich history of promoting volunteerism, offering easy-to-access, meaningful opportunities to individuals, families, groups, and businesses. CVNL believes that with confident and prepared leaders, our nonprofits will be better equipped to create healthy, happy communities. CVNL has served the Bay Area continuously for more than 50 years and expanded to Napa County in July 2014.
# # #