Press Release: Center for Volunteer & Nonprofit Leadership Announces New Executive Officer Tom L. Hayashi
FOR IMMEDIATE RELEASE
May 14, 2020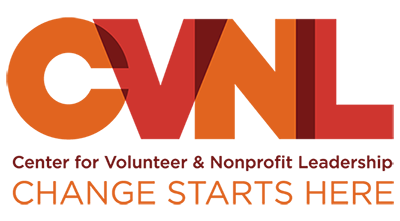 Linda Jacobs
CEO
415.479.5710 x300
ljacobs@cvnl.org
or
Brenna Schlagenhauf
Manager Marketing & Communications
707.890.8876
bschlagenhauf@cvnl.org
CVNL Announces New Executive Officer

Tom L. Hayashi, Ph.D., CMC, ACC, Hired As Chief Capacity Building Officer 
Center for Volunteer & Nonprofit Leadership (CVNL) is pleased to welcome Tom L. Hayashi, Ph.D., CMC, ACC as new Chief Capacity Building Officer. Tom began his leadership position with CVNL May 20, 2022. As CVNL's Chief Capacity Building Officer, he will be assigned to provide leadership support over the Consulting Services, Learning and Leadership, Membership, and Executive Search.
Tom comes to CVNL with over 20 years of fundraising, senior management, and consulting experience which represents direct engagements with over 100 organizations on an array of capacity-building projects and programming.
He proudly identifies as a cis-gendered gay Asian Pacific Islander, first-generation immigrant, former foster youth, and first in his family to graduate from college. He finds his passion for social and ecological justice in his personal background, cultural identity, mindful practices, and relationships with the community.
"The culture of mutual aid is stronger than ever before, thankfully, given that the needs we see in the community continue to steeply challenge our collective efforts to love and care for our neighbors.   I am honored and excited to join a community of dedicated board, volunteers, and staff inspired by such ethos as individual and collective empowerment as the foundation for achieving equity and equality, adaptive service-oriented leadership, as well as diversity, and inclusion as the key driver toward innovation in the nonprofit sector.  I look forward to starting the next phase of my life journey in service to the community through CVNL." Says Hayashi. 

Tom Hayashi, Ph.D., CMC, ACC,
Immediately prior to joining CVNL, Tom served as the Chair and Program Director of the Department of Leadership and Management (DLM) consisting of graduate-level degree programs at Saybrook University, and Associate Professor of Human Resources of Bovard College at the University of Southern California (USC).
Tom's professional highlights include leading public policy and advocacy efforts in Washington DC during the Obama administration and serving as the Executive Director for OCA-APA Advocates a national civil rights organization representing the Asian Pacific Islander communities. He is often sought as a diversity, inclusion, and equity speaker, trainer, and consultant specializing in diversity readiness assessments, equity-oriented leadership development, and cultural humility programming.
Tom has earned his doctorate and a master's degree from Fielding Graduate University in Human and Organizational Systems, a master's in Education from California State University East Bay, and a bachelor's in Liberal Arts from Thomas Edison State University. His past and present professional credentials include Certified Management Consultant through the Institute of Management Consultants, Associate Certified Coach from the International Coaching Federation, Certified Master Coach from the Center for Coaching Certification, and Certified Fundraising Executive from CFRE International. He is an active member and contributor of the
American Psychological Association, Society for Human Resources Management, the Nonprofit Consultants Network of the Institute of Management Consultants, and the Organizational Development Network.
On a personal note, he continues his love affair with the outdoors, being a shameless foodie, and a dog dad to his 10-year-old Basenji-Chihuahua mix named Jhak. He is based in Oakland, California.
Please join CVNL in welcoming Tom Hayashi as its new Chief Capacity Building Officer! 
####
About CVNL: For nearly 60 years, Center for Volunteer & Nonprofit Leadership (CVNL) has advanced nonprofits and volunteerism by strengthening leadership, encouraging innovation, and empowering individuals in their communities. Passion alone isn't enough when it comes to creating strong nonprofits. That's why we work with aspiring and established leaders every day to help them build the skills and connections that can take their impact to the next level. Together we offer comprehensive programs that support nonprofits and volunteers including training, executive search, customized consulting solutions, volunteer matching, and corporate engagement. Heart of Marin™, Heart of Napa™ and Heart of Sonoma County™ events support nonprofits of every size and mission through recognition and cash awards. Other programs and services include the Sonoma Human Race, Secret Santa, Court Referral Program, and Volunteer Wheels. We provide disaster preparedness training and serve as an Emergency Volunteer Center (EVC), overseeing spontaneous volunteers and donations for Napa, Marin, and Sonoma Counties in the aftermath of a disaster. We believe that with confident and prepared leaders, our nonprofits will be better equipped to create healthy, happy, and more equitable communities. Visit www.cvnl.org to discover more.