Press Release: CVNL Announces Call for Nominations for the 25th Annual Heart of Marin™ Awards
FOR IMMEDIATE RELEASE
September 18, 2017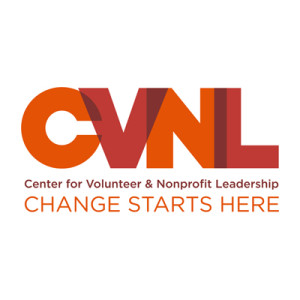 Media Contacts:
Linda Jacobs
CEO
415.479.5710 x 300
ljacobs@cvnl.org
or
Katelyn Willoughby-Bagley
Marketing & Communications
415.448.0330
kwilloughby@cvnl.org
CVNL Anounces Call for Nominations for the 25th Anual Heart of Marin™ Awards
Share your Stories of Marin Nonprofits and Volunteers
Submit Nominations by Tuesday, November 14, 2017
SAN RAFAEL, CA, September 18, 2017 – Center for Volunteer & Nonprofit Leadership (CVNL) has opened their call for nominations for the 25th Anual Heart of Marin™ Awards. The Awards Ceremony and Luncheon will take place on Thursday, January 11, 2018 from 11:00 a.m. to 2:00 p.m. at the Marin Center Exhibit Hall.
Join CVNL in honoring local leaders and their causes. Your nominations will amplify the stories of Marin nonprofits and those passionate individuals who dedicate their work to advance our communities. As the largest recognition event in the county, Heart of Marin gives $35,000 to outstanding Marin nonprofits and the committed individuals who serve them. All nominees and recipients will be honored at the January 11, 2018 event.
"Every year CVNL continues to be amazed by the outpouring of stories we receive from the nonprofit community in Marin," said Linda Jacobs, CEO of CVNL. "Whether you nominate every year or have never nominated, we encourage you to take the time to share the accomplishments of nonprofits or individuals who have made a difference this year."
Complete nominations online at cvnl.org/2017HeartofMarin or download a form and mail to, or drop off, at CVNL, 65 Mitchell Blvd., Suite 101, San Rafael, CA 94903 by Tuesday, November 14, 2017 at 5:00 p.m. For questions, please call 415.479.5710 x 333.
The Heart of Marin™ Awards will recognize and give $5,000 to an individual who has made a positive and notable difference during their career by significantly contributing to address a cause, issue, or discipline with the Lifetime Achievement Award (sponsored by Kaiser Permanente, San Rafael).
An executive director whose vision has inspired meaningful change will be recognized and receive $5,000 through the Excellence in Leadership Award (sponsored by the Marin Community Foundation).
Achievement in Nonprofit Excellence (sponsored by Nugget Markets) and $5,000 will be awarded to an organization that has demonstrated exemplary service to their constituents.
The Volunteer of the Year will receive $5,000 and be an individual who has provided outstanding service to a Marin nonprofit (sponsored by Redwood Credit Union).
Five Youth Volunteer of the Year Awards will be presented to middle or high school students serving a Marin community, education, or faith nonprofit and each will receive $1,000 (sponsored by Bank of Marin).
An exceptional volunteer member of a Marin nonprofit board of directors will be recognized and given $5,000 through the Excellence in Board Leadership Award (sponsored by College of Marin and EO Products).
Excellence in Inovation and an award of $5,000 will be given to an individual or organization that has developed new solutions to address critical issues in our community (sponsored by International ProInsurance and Pacific Union).
The Corporate Community Service Award will be given to a business that has encouraged volunteerism among its employees (sponsored by Pacific Gas and Electric Company and Bregante + Company, LLP).
Union Bank is the Event Sponsor. The Marin Independent Journal is the media sponsor.
For event information, nomination submission guidelines, or to purchase tickets or tables, visit http://cvnl.org/2017HeartofMarin/.