Press Release, CVNL Planned Giving Panel Event, 10/21
FOR IMMEDIATE RELEASE
October 16, 2015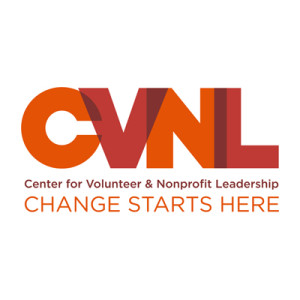 Media Contacts:
Linda Davis
CEO
415.479.5710 x300
ldavis@cvnl.org
or
Peter Rodgers
Director of Marketing & Communications
415.713.0235
prodgers@cvnl.org
Special Panel Event Scheduled for October 21
Designed for Nonprofit Professionals, Planed Giving Demystified
SAN RAFAEL, CA — Center for Volunteer & Nonprofit Leadership (CVNL) will be hosting a panel workshop on October 21, 2015, focused on planned giving. The workshop aims to educate nonprofits about the various ways they can successfully incorporate planned giving into their fundraising repertoire. "There has been greater emphasis in the past few years on nonprofits wanting to build endowments, and planned giving is one way to do that," said Linda Davis, CEO at CVNL. "This panel will be beneficial for nonprofits of all shapes and sizes, as there are multiple ways to approach planned giving and encourage donors to leave a legacy."
Four experts in philanthropic planning will lead the panel: Jack Alotto, VP of Programs for the Association of Fundraising Professionals, Golden Gate Chapter; Linda Sweeney, Senior Philanthropic Planer at Marin Community Foundation; Barbara Murphy, Partner at Farella Braun + Martel LLP; and Michael Yochum, Wealth Advisor and First Vice President of Investments at UBS Financial Services. The workshop will use case studies to illustrate the importance and effectiveness of planned giving, including private foundations and donor advised funds. "Planed giving today isn't solely for the benefit of large nonprofits who can hire financial specialists," said Alotto. "Many small nonprofits with one or two fundraising professionals are launching their own successful programs or expanding their informal efforts."
Event Details: Wednesday, October 21, 9:00 a.m. – 11:30 a.m.
$40 for CVNL members, $60 non-members (light breakfast provided)
Location: 65 Mitchell Blvd., Suite 101, San Rafael, CA 94903, (map/directions)
Details and event registration
Story: "Why Planed Giving Matters"
The CVNL ACADEMY™ was launched in September — a collection of leadership training programs and curriculum developed from over 50 years of experience serving nonprofits. The ACADEMY offers a variety of courses covering core areas such as governance, communications, fundraising, and volunteer management, in multiple formats: face-to-face, cohort, series, and on-demand.
Contact Katelyn Willoughby-Bagley at kwilloughby@cvnl.org or 415.448.0330 for additional information about the ACADEMY.
About CVNL
Since 1964, the national award-wining Center for Volunteer & Nonprofit Leadership (CVNL) has advanced nonprofits and volunteerism by strengthening leadership, encouraging inovation, and empowering individuals throughout the Bay Area. CVNL knows that passion alone isn't enough when it comes to creating strong nonprofits. CVNL works with aspiring and established leaders every day to help them build the skills and connections that can take their impact to the next level — offering comprehensive programs including education, executive search, consulting, leadership training and recognition. CVNL has a rich history of promoting volunteerism, offering easy-to-access, meaningful opportunities to individuals, families, groups, and businesses. CVNL believes that with confident and prepared leaders, our nonprofits will be better equipped to create healthy, happy communities. CVNL has served Marin County continuously for more than 50 years and expanded to Napa County in July, 2014, and is the Emergency Volunteer Center (EVC) for Marin and Napa Counties.