CVNL Press Release: 1st Heart of Napa Awards Announced, 2/23/16
FOR IMMEDIATE RELEASE
November 30, 2015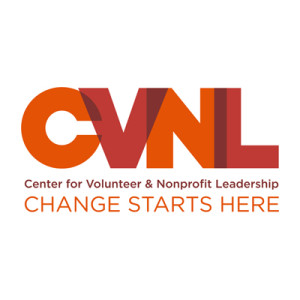 Media Contacts:
Linda Davis
CEO
415.479.5710 x300
ldavis@cvnl.org
or
Peter Rodgers
Director of Marketing & Communications
415.713.0235
prodgers@cvnl.org
CVNL Expands its Successful Recognition Event to Napa
Inaugural Heart of Napa Awards — giving $20,000 to Napa County nonprofits
SAN RAFAEL & NAPA, CA (combined release) — Produced by Center for Volunteer & Nonprofit Leadership (CVNL), the Heart of Napa™ Awards will be presented on Tuesday, February 23, 2016, at the Napa Valley Marriott Hotel & Spa. At the event, outstanding nonprofits and the committed individuals who serve them will be recognized and $20,000 will be given to recipients in six award categories.
"CVNL expanded into Napa County in July 2014, and is excited to produce this community event for the first time in 2016," said Linda Davis, CEO of CVNL. "We will have just completed our 23rd Anual Heart of Marin™ Awards in January, which has made an extraordinary impact on the nonprofit community over the years, and given nearly half a million dollars back to local organizations."
Peter A. and Vernice H. Gasser Foundation is the Presenting Sponsor for the inaugural event. "We are looking forward to acknowledging that the spirit of volunteerism is alive and well in our community," said Dona Deweerd on behalf of the Gasser Foundation. "We often speak and hear about the amazing work that volunteers and nonprofits do in Napa County. This event will give us the opportunity to formally recognize and honor these efforts."
Sponsorship support for the Heart of Napa Awards includes Kaiser Permanente Napa Solano, Syar Foundation, Redwood Credit Union, PG&E, and Bank of Marin.
"Our relationship with the Center for Volunteer & Nonprofit Leadership has been inspirational for the Bank," said Russ Colombo, President and CEO of Bank of Marin. "Our long standing sponsorship of the Youth Volunteer of the Year, through the Heart of Marin Awards, has been a great way for us to express our appreciation for the engaged and committed young people in our communities. We are excited to expand that sponsorship now to the Heart of Napa."
"The Heart of Napa Awards allows us to recognize and demonstrate our support for the vital services nonprofits are providing the Napa community," said Dave Cany, Senior Manager for PG&E's North Bay Division. "We're proud to be an award sponsor for this incredible event."
Over the last 22 years, the Marin event has had dramatic, positive effects on the community. For example, Next Generation Scholars (NGS), who puts disadvantaged kids on the path to college, launched in 2003 with four kids around a kitchen table. "When I won the Heart of Marin my 'office' was a milk crate," said Sally Matsuishi, Executive Director of NGS.
After winning the Heart of Marin Volunteer of the Year Award in 2005, the Executive Director transformed their operations to reach 65 students daily with 100% of students attending colleges. "Today we have a 4,000 square foot multi-service college access center that serves underserved children and their families from across Marin," said Matsuishi. "Our success was born out of the Heart of Marin community's belief in what we could become. I have always seen winning the Heart of Marin as the moment Next Generation Scholars became real. Like the Velveteen Rabbit who could not become real until it was loved, Next Generation Scholars only became real when it was loved by the wonderful Heart of Marin community."
The entire community is invited to celebrate the inspiring stories of Napa County nonprofits, volunteers, and leaders at the event in February. "The event provides a venue for sharing the community's triumphs and honors the meaningful work done to save lives, produce well-being, help the environment, promote art and culture and all else that makes life worthwhile for our families, neighbors and community," said Linda Davis, CEO of CVNL.
Nominations for Heart of Napa are now being accepted online in the following six categories: Achievement in Nonprofit Excellence, Volunteer of the Year, Youth Volunteer of the Year, Excellence in Leadership, Excellence in Board Leadership, and Corporate Community Service.
The deadline for nominations is Sunday, January 10, 2016. To submit a nomination, please visit cvnl.org/2015HeartofNapa/.
The event will be held on Tuesday, February 23, 2016 from 11:00 a.m. to 1:30 p.m. at the Napa Valley Marriott Hotel & Spa. For more information, contact CVNL at 415.479.5710.
About CVNL
Since 1964, the national award-wining Center for Volunteer & Nonprofit Leadership (CVNL) has advanced nonprofits and volunteerism by strengthening leadership, encouraging inovation, and empowering individuals throughout the Bay Area. CVNL knows that passion alone isn't enough when it comes to creating strong nonprofits. CVNL works with aspiring and established leaders every day to help them build the skills and connections that can take their impact to the next level — offering comprehensive programs including education, executive search, consulting, leadership training and recognition. CVNL has a rich history of promoting volunteerism, offering easy-to-access, meaningful opportunities to individuals, families, groups, and businesses. CVNL believes that with confident and prepared leaders, our nonprofits will be better equipped to create healthy, happy communities. CVNL has served the Bay Area continuously for more than 50 years and expanded to Napa County in July 2014.
# # #