CVNL Press Release: Syar Industries Foundation recognized as Foundation of the Year
FOR IMMEDIATE RELEASE
October 15, 2015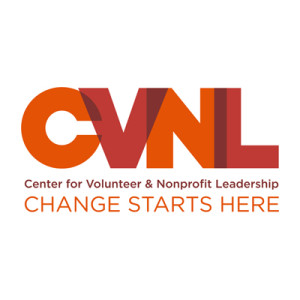 Media Contacts:
Linda Davis
CEO
415.479.5710 x300
ldavis@cvnl.org
or
Peter Rodgers
Director of Marketing & Communications
415.713.0235
prodgers@cvnl.org
Photos available upon request.
Syar Industries Foundation is Recognized
By the Office of the Governor as California's Foundation of the Year
NAPA, CA — On October 15, 2015, California Volunteers presented the 2015 Governor's Volunteering and Service Awards to honorees that have transformed their communities through service. Congratulations, Syar Industries Foundation for being honored as California's 2015 Foundation of the Year.
Center for Volunteer & Nonprofit Leadership (CVNL) nominated Syar Industries Foundation for this prestigious award which is given to a foundation in California that has made a successful investment in service and volunteering models in addressing community needs. Past recipients of this award include the California Endowment and Kaiser Permanente.
The Office of the Governor and CaliforniaVolunteers provides this award on behalf of the state of California.
In accepting the award, Susan Syar, Syar Industries Foundation board chair, said, "Thank you Linda Davis and Center for Volunteer & Nonprofit Leadership for nominating the Syar Foundation for this award… At Syar Foundation, we know our communities are safer, healthier, and stronger thanks to the generous contributions of volunteers."
Syar Industries Foundation has valued civic involvement by encouraging employees, customers and foundation grantees to increase volunteerism. Syar Industries employees have participated in coat drives, fundraisers, women shelters, and many others activities. Due to the generosity of Syar Industries Foundation, CVNL was able to provide the Service Enterprise Initiative (SEI) and certification to 13 nonprofit agencies in Napa County. CVNL is leading the effort by providing assessment, training, and consulting to nonprofits to help them implement strong volunteer management models. SEI offers service and research-based volunteer management strategies to increase volunteer engagement. The grant will continue for two more years with the next SEI program staring in winter 2015.
While this is the first program year for Napa County, CVNL has just completed its fifth year delivering the Service Enterprise Initiative to nonprofits in Marin and the Bay Area. Participants in the initiative appreciate the continued funding and support that allows them to participate.
"SEI has launched our almost non-existent volunteer program to a real, robust volunteer program that will serve us well into the future."
– 2014 SEI participant
"SEI has helped us unify our volunteer programs that were program driven into a volunteer program that is agency driven with management at the program level."
– 2014 SEI participant
For information on how to be certified as a Service Enterprise click here.
About CVNL
Since 1964, the national award-wining Center for Volunteer & Nonprofit Leadership (CVNL) has advanced nonprofits and volunteerism by strengthening leadership, encouraging inovation, and empowering individuals throughout the Bay Area. CVNL knows that passion alone isn't enough when it comes to creating strong nonprofits. CVNL works with aspiring and established leaders every day to help them build the skills and connections that can take their impact to the next level — offering comprehensive programs including education, executive search, consulting, leadership training and recognition. CVNL has a rich history of promoting volunteerism, offering easy-to-access, meaningful opportunities to individuals, families, groups, and businesses. CVNL believes that with confident and prepared leaders, our nonprofits will be better equipped to create healthy, happy communities. CVNL has served Marin County continuously for more than 50 years and expanded to Napa County in July, 2014, and is the Emergency Volunteer Center (EVC) for Marin and Napa Counties.