We stand ready to be a part of your next level of success.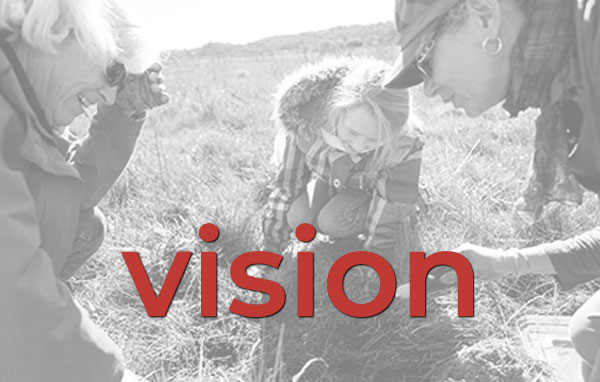 A community engaged in positive change and transformed by service.
We advance nonprofits and volunteerism by strengthening leadership, encouraging innovation and empowering individuals in our community.
Core beliefs guide our work in bringing local leaders the expert guidance and professional resources they need to build resilient organizations that have impact.

Every day, passionate individuals dedicate their work to advancing our communities' vulnerable populations, natural landscapes, and cultural institutions. However, without the critical knowledge and resources in areas like board governance and volunteer management, their causes may fall short of their potential. We bring local leaders the professional training and tools they need to manage organizations and complex programs. From board chairs, to program officers, to new supervisors and managers, we understand the professional needs of nonprofit leaders at every level and connect them to the skills and resources they need to be their most excellent.

As the nonprofit world constantly evolves, so does the leadership savvy that organizations need from their executives and staff. We help nonprofits of every size and mission achieve greater impact through customized consulting solutions. We are committed to providing expert guidance and professional resources that support nonprofits in advancing their mission. Leveraging the passions and talents of nonprofit leaders and complimenting them with our own expertise, we extend your capacity to plan, do, and progress.

Many nonprofits face a constant challenge of having complex missions and limited resources. We know that the dedicated individuals who drive these organizations often go far above and beyond their capacity to fulfill their missions — and that it can be a frustrating and overwhelming challenge. We help lift leaders out of the day-today struggles of running a nonprofit by providing guidance, solutions, and motivation that will help them level up their impact. We embrace a cross-sector approach by collaborating with local, regional, and national partners to advocate on behalf of the sector while communicating the social and economic impact the nonprofit community has on the world.

Managing and sustaining volunteers is important to nonprofits of every size and mission. We understand that finding individuals to fit project needs is just the first step, and guide nonprofits in creating and managing volunteer projects that run smoothly and deliver on their missions. Likewise, for every well-meaning individual wishing to give back to his or her community, there is an organization in need of a helping hand. We connect individuals to the causes that meet their interests and need their help. VolunteerNow.org is designed to meet both these needs.

Nonprofit board members enrich and govern an organization with their personal expertise, connections, and passion for the cause — and yet, they don't always come to the job with experience in things like nonprofit fundraising or governance. We know what a strong, smart board looks like — and how critical it is for the health of an organization. We support organizations in diagnosing their boards' needs through training, one-on-one consulting, and coaching, equipping their members with the right information and resources.

With so many passionate and committed nonprofits asking for support, it can be challenging to choose where to direct your resources. Supporting us gives you an opportunity to make a sector-wide impact. Our community's nonprofits lift our most vulnerable populations, endangered lands, and cultural institutions—and we are here to lift them. With your help, we can achieve our mission of advancing the entire nonprofit sector by giving local leaders, big and small, the skills, connections, and confidence to take their cause to the next level.