Thanks to everyone who experienced the 1st Anual Heart of Napa™ Awards on Tuesday, February 23, 2016!
Where Napa's volunteers, nonprofits and leaders shined brightly.
We are overjoyed at the response to the inaugural Heart of Napa Awards. Participation far exceeded our hopes for this first-ever celebration. Our goal was 50 nominations and 150 attendees — we were elated that more than 300 people came to the event to celebrate 90 exceptional nominees at the Napa Valley Marriott Hotel & Spa! Winers were kept secret until the moment they are announced by our fabulous emcee, KTVU's Debra Villalon. $20,000 was awarded to recipients outstanding nonprofits serving Napa County, and the committed individuals who serve them.
Discover more about the event, view photos and learn more about the award recipients: read the Heart of Napa news story.
A special thanks to nominators and nominees…
We appreciate the care all of the nominators took submitting such extraordinary nominee candidates. Please join us in congratulating all of the nominees! Panels convened by CVNL evaluated nominations and selected award recipients in the following categories:
Achievement in Nonprofit Excellence
The Achievement in Nonprofit Excellence Award and $5,000 will be presented to an organization that has demonstrated exemplary service to their constituents.
Access Adventure
Boys & Girls Clubs of St. Helena and Calistoga
Buckelew Programs Napa
Calistoga Affordable Housing
Community Action Napa Valley
Community Health Initiative Napa County
Cope Family Center
Girls on the Run Napa & Solano, Inc.
Healthy Cooking with Kids, Inc.
Jameson Animal Rescue Ranch
Loving Animals Providing Smiles
Molly's Angels
Napa County Hispanic Network
Napa Valley CanDo
Napa Valley Community Housing
NapaLearns
ParentsCAN
Puertas Abiertas
Rianda House
Share the Care
The Table
United Cerebral Palsy of the North Bay
Wildlife Rescue Center of Napa County
Working Solutions
SPONSOR: Kaiser Permanente, Napa Solano
Corporate Community Service
The Corporate Community Service Award will be presented to a business that has fostered and encouraged volunteerism and philanthropy among its employees.
AUL Corp
Bright Event Rentals
Humanitas Wines
Mechanics Bank
OLE Health
Pride Mountain Vineyard
SPONSOR: PG&E
Excellence in Board Leadership
The Excellence in Board Leadership Award and $2,500 for the recipient's nonprofit will be presented to an exceptional volunteer member of a Napa nonprofit board of directors.
Kristine Coryell, Rianda House
Ken Fehring, Napa County Hispanic Network
Elaine Jones, UpValley Family Centers
Doug Hawker, Community Action Napa Valley
George Pieczonka, Molly's Angels
Carole Rehbock, Cope Family Center
Steve Silva, Napa Valley Hospice
xxxxx& Adult Day Services
Sandra Re Sims, Napa Emergency Women's Services
Carolyn Spence, The Table
Jeane Szmidt, Community Resources for Children
Bob Torres, Boys & Girls Clubs of
xxxxxSt. Helena and Calistoga
SPONSOR: Syar Foundation
Excellence in Leadership
The Excellence in Leadership Award and $5,000 for the recipient's nonprofit will be presented to an executive director who has demonstrated excellence in leadership and whose vision has inspired meaningful and lasting change benefiting the organization and community.
Jane Albert, Napa Humane
Tanir Ami, OLE Health
Joelle Gallagher, Cope Family Center
Linda Gibson, Napa Valley Hospice & Adult Day Services
Rayellen Jordan, Sisters Crush Breast Cancer
Norma Lisenko, Healthy Cooking with Kids
Peg Maddocks, NapaLearns
Fran Rosenberg, Molly's Angels
Michael Muir, Access Adventure
Jackie Shepherd, People Empowering People
SPONSOR: Redwood Credit Union
Volunteer of the Year
The Volunteer of the Year Award and $2,500 for the recipient's nonprofit will be presented to an individual (other than a board member) who has provided exemplary volunteer service to a Napa nonprofit organization.
Brent Adair and Julia Gomez Sanchez,
xxxxxJameson Animal Ranch
Marilane Bergfelt, Loving Animals Providing Smiles
Howard Broxton, Molly's Angels & Share the Care
Shari Costanzo, Girls on the Run Napa & Solano
Nancy Dervin, VOICES
Mary Lou Fazel, Access Adventure
Nancy Fireman, Teacher Resource Center
xxxxxof the North Bay
Teresa Foster, Napa County Hispanic Network
Christie Kirmse, Community Resources for Children
Larry Kroman, Calistoga Affordable Housing
Betty Labastida, Napa Valley CanDO
Grant Peniston, Rianda House
Kathleen Pepper, Citizenship Legal Services
Jim Tenant, Community Action Napa Valley
SPONSORS: Syar Foundation
Youth Volunteer of the Year
Up to five Youth Volunteer of the Year Awards of $1,000 each will be presented to full-time middle or high school students serving a Napa nonprofit in the community, education or faith environment.
Carmen Arzaga-Vega
Tatum Baker
Deisy Cisneros
Maya Cisneros
Alberto Cuevas
Jacob Edwards
Edward Galarza
Cameron Lovie
Alma Morales
Angela Munoz
Max Olsen
Maria Ortiz
Carla Perez
Jenifer Ramirez
Kristina Reyna
Marie Savanah Casayuran
Neha Sidhu
Jonah R. Thornton
Juan Toscano
Eric Urena
Cameron Vaziri
SPONSOR: Bank of Marin
Debora Villalon — our emcee!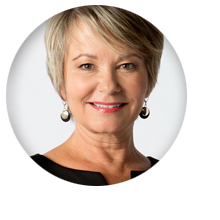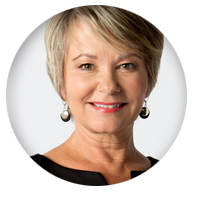 We're excited that KTVU Chanel 2 reporter Debora Villalon will be our emcee for the first-ever Heart of Napa Awards. During her 33 year career, she has covered countless Northern California stories, from the Loma Prieta earthquake of 1989, to the recent Valley Fire. She was KTVU's feature reporter during the San Francisco Giants World Series run of 2012, and traveled to St. Louis and Detroit to capture the fan excitement of that Championship. Raised in Santa Rosa, Debora got her start in her hometown, at KFTY-TV, while she was finishing her broadcasting degree at San Francisco State University. At KTVU, Debora is thrilled to be at the station she grew-up watching, and reunited with old friends from her early TV days in Santa Rosa, Steve Paulson and Frank Somerville.
Thanks to our Presenting Sponsor
The Heart of Napa Awards is produced by CVNL and presenting sponsor, the Peter A. and Vernice H. Gasser Foundation.