CVNL Begins Their Appointment Process for the BFF Board of Trustees
Application Period Closed
Center for Volunteer & Nonprofit Leadership (CVNL) is one of five appointing authorities that have the unique and important task of electing a trustee for the Buck Family Fund (BFF) of the Marin Community Foundation (MCF). Every four years, CVNL, supported by a selection committee, conducts outreach to bring forward a candidate experienced in the nonprofit sector, with great sensitivity and understanding to the needs of the traditionally disenfranchised and diverse communities in Marin. We are currently reviewing applications and will name our appointed trustee later this fall.
CVNL Guidelines for Appointment
BFF Trustee Responsibilities & Qualifications

If you have questions about the application or selection process please email Committee Chair, Maureen Sedonaen, at m.sedonaen@gmail.com
or CVNL's CEO, Linda Jacobs, at ljacobs@cvnl.org.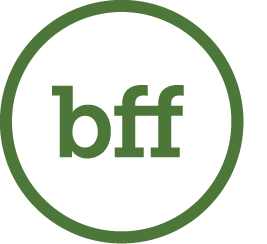 MCF's Buck Family Fund: The goal of BFF is to create equity of opportunity for every resident of Marin. There are many vulnerable people in our county who face pressing and complex challenges in their lives, including low income individuals and families, people of color, disconnected youth, older adults, and immigrants. With initiatives developed under the themes of education, economic opportunity, health, and the environment, BFF grantmaking aims to create greater access to opportunities which will help them improve their lives."