Excellence in Leadership Program (ELP)
Excellence in Leadership Program (ELP)
In modern nonprofits, organizational mission and performance are inextricably linked. Today's nonprofit leaders cannot afford to expend resources based on good intentions and wishful thinking. The social sector needs to focus on meaningful and measurable change.
Nonprofit leaders and executives are critical to both maximize and sustain an organization's impact. As such, they need to possess the skills and core competencies that are necessary to inspire and support the people in their organization around this purpose.
Building off of 12 years' experience, with over 400 Bay Area leaders graduating, we're re-introducing the Emerging Leaders Program as the Excellence in Leadership Program (ELP).
LEARN ABOUT THE NEW PROGRAM!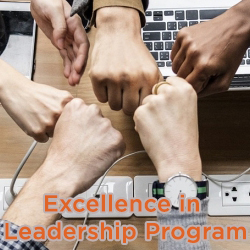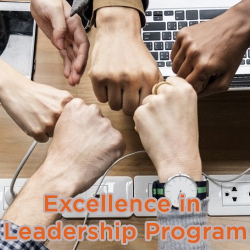 Come join Cinzia Perlingieri, Director of the program, and Katelyn Willoughby-Bagley, CVNL Communications Director, for this free breakfast to get first-hand insights on the new curriculum and schedule, and to qualify for early-bird tuition, a savings of $100! SIGN UP HERE.
2019 PROGRAM DATES
Structure: Two main sessions spread apart (a total of five whole days, 8:30am-5:00pm); one remote check-in between sessions.
Dates: Session One — April 2nd, 3rd, and 4th.
Check-in — April 17th.
Session Two —The program concludes on April 24th and 25th.
Contact Cinzia Perlingieri to learn more and apply: cperlingieri@cvnl.org or 415.448.0331.
TUITION

$1,350 per person, CVNL Members
$1,650 per person, non-members
Group rates — please call to discuss (415.448.0331)
Tuition is non-refundable. Cancellations received 2 weeks prior to start date will receive credit equal to 75% of fee paid to be used toward future Emerging Leaders Program or CVNL Workshops.
LEARN MORE
Excellence in Leadership Program from CVNL
THANK YOU ELP SPONSOR