Recent press releases & nonprofit news
Links to news releases and art for partner media. Contact Katelyn Willoughby-Bagley for CVNL logos or photos for news stories: kwilloughby@cvnl.org.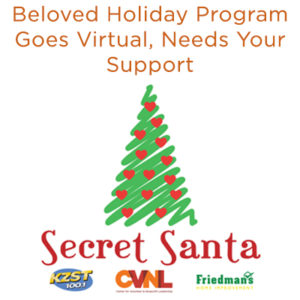 Center for Volunteer & Nonprofit Leadership's (CVNL) Secret Santa Program has helped neighbors in need for 30 years. Together with partners KZST and Friedman's Home Improvement, holiday wishes are ...
Read More »