CVNL Announces New Board Members and Officers
FOR IMMEDIATE RELEASE
September 15, 2016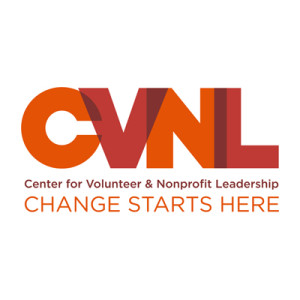 Media Contacts:
Linda Davis
CEO
415.479.5710 x300
ldavis@cvnl.org
or
Sheila McNulty
Director of Marketing & Communications
415.448.0331
smcnulty@cvnl.org
CVNL Anounces New Board Members and Officers
Rob Devincenzi and Steve Fox as New Board Members; New Officers appointed:
David Hofele, Nancy McKeney, Dave Cany, Ken Preston and Chris Osborn
SAN RAFAEL, CA, September 15, 2016 – Center for Volunteer & Nonprofit Leadership (CVNL) welcomes Rob Devincenzi and Steve Fox as new members of our Board of Directors. Rob Devincenzi brings his expertise in media, communications and journalism to the Board. In 2015, Rob was appointed president and publisher of the Marin Independent Journal. He has worked in media for 23 years, prior to the Marin IJ, he was editor and publisher of a Silicon Valley media group under the same Bay Area News Group brand affiliated with the Marin IJ. He has led digital and legacy media operations in roles such as publisher, editor, social media editor, director of circulation and advertising director. He is a former Business Person of the Year winner and Citizen of the Year finalist in the South Bay. To learn more about Rob, see his full bio.
Steve Fox brings his operational and financial management knowledge to CVNL's Board of Directors. Steve has more than 25 years of experience helping companies operate more efficiently. Currently, Steve is Chief Financial Officer for EO Products, an all-natural consumer products manufacturer based in San Rafael. Prior to joining EO, he was the Chief Financial Officer of Zocalo, an international furniture designer and wholesaler. He successfully implemented a corporate turn-around when he was the President of Start to Finish, a wholly owned subsidiary of Trek Bicycle Manufacturer. Steve also spent four years in international operations; two years with Premark International and two years with Fortune Brands. He began his career at Ernst and Young in Chicago. To learn more about Steve, see his full bio.
CVNL is pleased to announce that our Board of Directors has elected new officers. David Hofele is now Chair of the Board. David has over 25 years of experience as an insurance executive, business leader, and corporate attorney, and in 2009 he founded ProInsurance Associates where he currently serves as President and CEO. Nancy McKeney has been elected as Vice Chair of CVNL's Board of Directors. Nancy has an extensive career in animal welfare and nonprofit management; currently she is enjoying her dream job as CEO of the Marin Humane Society. Dave Cany has been named 2nd Vice Chair of the Board, and works as the North Bay Division Senior Manager at PG&E. CVNL's new Secretary is Ken Preston, a CPA and partner at Bregante + Company LLP. Chris Osborn has been elected to serve as Treasurer. Chris is Senior Vice President and Market Manager at U.S. Bank. To learn more about CVNL's newly elected officers, see their full bios.
Please join CVNL in welcoming Rob Devincenzi and Steve Fox as new members of our Board of Directors.