CVNL Press Release: Center for Volunteer & Nonprofit Leadership and Volunteer Center of Sonoma County Join Forces
FOR IMMEDIATE RELEASE
July 10th, 2019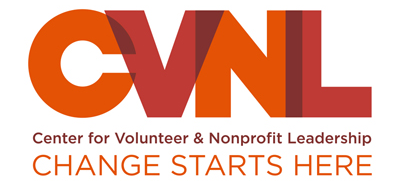 Linda Jacobs
CEO
415.479.5710 x300
ljacobs@cvnl.org
or
Katelyn Willoughby-Bagley
Director of Marketing & Communications
415.448.0330
kwilloughby@cvnl.org
Center for Volunteer & Nonprofit Leadership and Volunteer Center of Sonoma County Join Forces
SAN RAFAEL, CA, July 10th, 2019 – Center for Volunteer & Nonprofit Leadership (CVNL) and Volunteer Center of Sonoma County (VCSC), the two leading providers of volunteer and management support services to nonprofits in the North Bay, will combine business operations over the next several months. The decision to join forces was made after a year of due diligence, talks, and negotiations.
Linda Jacobs, Chief Executive Officer of CVNL, will serve as CEO for the combined organization. "We hope that this partnership will serve as an example that strategic restructuring can be a proactive choice," said Jacobs. "The goal is to become a combined, regional organization that leverages the resources of both entities to enhance and expand mission delivery and meet the needs of nonprofits and communities, while remaining committed to continuing to serve locally."
Collectively the organizations have over 100 years of experience advancing nonprofits and volunteerism by strengthening leadership, encouraging innovation, and empowering individuals in their communities.
Together CVNL and VCSC will serve thousands of nonprofits and volunteers through an array of programs and services delivered by highly qualified staff and dedicated volunteers, with offices in Marin, Sonoma, Napa and Solano counties.
"Our missions are similar," said David Hartman, Interim Executive Director at VCSC. "We both are volunteer centers and have been committed to connecting volunteers with nonprofits for decades. In addition, we both have worked in different ways over the years to provide capacity building programs and services to thousands of nonprofits, as well as direct community service programs."
Initial activities will include bringing staff and board members together, expanding and enhancing programs and services, infrastructure improvements and technology integrations, and launching a new volunteer matching technology.
Programs and services are complementary but not overlapping: working together will result in a more holistic approach to services that meet a larger set of nonprofit, volunteer, and community needs. Existing programs and services will be strengthened, and new programs and services will be available soon (see our full list of offerings).
The decision to come together creates an opportunity for a more coordinated effort to support disaster mitigation, response, and recovery. When a disaster happens, both VCSC and CVNL activate Emergency Volunteer Centers in Sonoma, Marin, and Napa Counties.
CVNL has made concerted efforts to expand and streamline volunteer and management support services in the North Bay in order to better serve nonprofits, their staff, board members, and volunteers. CVNL assumed responsibility of the Volunteer Center of Napa County in 2014 and has been operating the Solano County Volunteer Portal since 2017.
The need for additional management support services for the nonprofit sector in the North Bay cannot be over-stated. Sonoma is home to 2,332 registered nonprofit agencies that generate approximately $1.9 billion in revenue and deploy more than 50,000 volunteers (data based on IRS Form 990 filings). Marin County is home to 1,543 nonprofits that contribute $950 million a year to the economy and about 115,000 volunteers (data based on 2013 Marin Nonprofit Landscape Report).
Said Wendy Whitson, VCSC Board President and Co-Managing Partner at Anderson Zeigler: "This agreement represents the best of all worlds for our community. Sonoma County will continue to benefit from all our vitally important programs (Volunteer Wheels, Court Referral, Secret Santa, Human Race) and will be able to offer our community members access to CVNL's sophisticated volunteer matching, nonprofit support, and executive placement services. Even better than that, the strength and reach of these two power-house organizations will create opportunities to serve the entire North Bay region in new and exciting ways. This is definitely a '1 + 1 = 3' transaction."
For more information visit www.volunteernow.org or www.cvnl.org.
Link to Frequently Asked Questions
About CVNL: Since 1964, the national award-wining Center for Volunteer & Nonprofit Leadership (CVNL) has advanced nonprofits and volunteerism by strengthening leadership, encouraging innovation, and empowering individuals throughout the Bay Area. Passion alone isn't enough when it comes to creating strong nonprofits. That's why we work with aspiring and established leaders every day to help them build the skills and connections that can take their impact to the next level. CVNL offers comprehensive programs including training, executive search, customized consulting solutions, and volunteer opportunities and programs for nonprofits, individuals, families, groups, and businesses. Our Heart of Marin™ and Heart of Napa™ events support nonprofits of every size and mission through recognition and cash awards. CVNL provides disaster preparedness training and serves as an Emergency Volunteer Center (EVC), overseeing spontaneous volunteers and donations for Napa and Marin Counties in the aftermath of a disaster. We believe that with confident and prepared leaders, our nonprofits will be better equipped to create healthy, happy communities. Visit www.cvnl.org to discover more about how we help nonprofits.
About VCSC: Since 1972, the Volunteer Center of Sonoma County (VCSC) has been the heart of our community service; matching prospective volunteers with local nonprofits to help them help others. We inspire thousands of people from all walks of life to share their skills and talents with worthwhile causes and organizations that help our community thrive. Over forty years of inspiring volunteerism and addressing critical community needs has made a significant impact in the culture of our region. VCSC has also supported nonprofit organizations throughout Sonoma County with tools and resources designed to expand their capacity, improve impact and ensure organizational sustainability. The Volunteer Center of Sonoma County takes pride in how we've helped our community become a more caring and compassionate place to live and work. VCSC organizes the Sonoma Human Race, Secret Santa, Teen Volunteers, a Court Referral Program, and Volunteer Wheels.