CVNL Press Release: Second Annual Day of Service at the California Veterans Home Yountville serves 900+ veterans
FOR IMMEDIATE RELEASE
May 1, 2018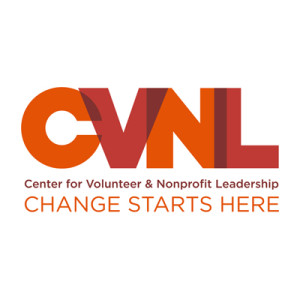 Media Contacts:
Linda Jacobs
CEO
415.479.5710 x300
ljacobs@cvnl.org
or
Katelyn Willoughby-Bagley
Director of Marketing & Communications
415.448.0330
kwilloughby@cvnl.org
Second Anual Day of Service at the California Veterans Home Yountville serves 900+ veterans
CVNL partners with the Home Depot Foundation and the Tug McGraw Foundation to engage 300+ volunteers in Day of Service
NAPA, CA, April 27, 2018 — On April 26, 2018, Center for Volunteer & Nonprofit Leadership (CVNL), the Home Depot Foundation, California Department of Veterans Affairs (CalVet), the Tug McGraw Foundation, and Habitat for Humanity Napa Solano delivered a day of service project to benefit more than 900 veterans at the California Veterans Home Yountville. In 2017 the same partners came together to build chairs, benches, shade structures, tables, and planter boxes to spruce up the grounds and support the veteran's Hero's Garden, part of the Tug McGraw Foundation's Brain Food Garden Program (read the 2017 press release).
"When we were asked again to contribute to this project, we jumped at the chance," said Jim Tomlinson, Manager of CVNL's Napa County office. "Last year's project made a huge impact on the hundreds of residents of the veteran's home."
The California Veterans Home Yountville is the largest veterans' home in the United States, housing up to 1,000 aged or disabled veterans (both men and women). Residents include veterans from World War II, Korean War, Vietnam War, Desert Storm, and Operation Enduring Freedom/Operation Iraqi Freedom.
Starting at 7:00 A.M. on the morning of April 26, 300 Home Depot volunteers from across the United States were deployed to the dorms and garden. These volunteers represent vendors that sell their products in Home Depot stores across the country. This is part of Home Depot's commitment to engage all their employees and vendor partners in volunteer service.
This year six dorm kitchen areas were remodeled to be handicapped accessible, including replacing appliances, cabinetry, sinks, flooring, and counter-tops. A six-bedroom home was framed for use by six homeless vets for a Habitat for Humanity project in Dixon; it will be shipped in the coming weeks. Last, a batting cage was built for the Mixed Nuts veterans baseball team to practice and enjoy.
In the garden, with support from the Tug McGraw Foundation, a chicken coop was assembled. Eggs from the chickens will be eaten by residents, given to homeless veterans, and sold at the local farmer's market. Other projects included creating a pumpkin patch, adding new plants, staining trellises and benches, and constructing a bridge over the creek.
Veteran residents stepped out to observe and help volunteers throughout the morning, expressing their gratitude and sharing their personal stories. The project concluded on the baseball field in a closing ceremony, where veterans and volunteers were thanked.
"Taking a moment to stop and speak with veterans about their service made this an especially moving experience," said Elaine Tokolahi, Director of Volunteer Services at CVNL.
CVNL has a long history of engaging businesses in service projects. Drawing on its vast network of agency partnerships and planning expertise, CVNL designs ongoing volunteer programs or one-time events, specifically tailored to meet the needs and interests of corporations. "CVNL is an expert at strategically connecting socially-responsible businesses with community-serving nonprofits," said Tomlinson. "Bringing together the Home Depot Foundation, Habitat for Humanity, and the Veterans Home of California was one example of how we can achieve greater impact together."
About CVNL: Since 1964, the national award-wining Center for Volunteer & Nonprofit Leadership (CVNL) has advanced nonprofits and volunteerism by strengthening leadership, encouraging inovation, and empowering individuals throughout the Bay Area. CVNL knows that passion alone isn't enough when it comes to creating strong nonprofits. CVNL works with aspiring and established leaders every day to help them build the skills and connections that can take their impact to the next level — offering comprehensive programs including education, executive search, consulting, leadership training and recognition. CVNL has a rich history of promoting volunteerism, offering easy-to-access, meaningful opportunities to individuals, families, groups, and businesses. CVNL believes that with confident and prepared leaders, our nonprofits will be better equipped to create healthy, happy communities. CVNL has served the Bay Area continuously for more than 50 years and expanded to Napa County in July 2014 and Solano County in 2016. Visit www.cvnl.org to discover more.
About the Veterans Home of California Yountville: Founded in 1884, VHC-Yountville is the largest veterans' home in the United States, offering residential accommodations with a wealth of recreational, social, and therapeutic activities for independent living. VHC-Yountville is a part of CalVet Homes, a service of the California Department of Veteran Affairs, providing the state's aged or disabled veterans with rehabilitative, residential, and medical care and services in a home-like environment.
About the Home Depot Foundation: Since the first The Home Depot store opened in 1979, giving back has been a core value for the Company and a passion for its associates. Today, The Home Depot, in partnership with The Home Depot Foundation, focuses its philanthropic efforts on improving the homes and lives of U.S. military veterans and their families and aiding communities affected by natural disasters. Through Team Depot, the Company's associate-led volunteer force, thousands of associates dedicate their time and talents to these efforts in the communities where they live and work. Since 2011, The Home Depot Foundation has invested more than $198 million in veteran causes, and along with the help of Team Depot volunteers, has transformed more than 33,000 homes and facilities for veterans. To learn more and see Team Depot in action, visit www.homedepot.com/teamdepot and follow us on Twitter and Instagram @teamdepot and like us on Facebook at www.facebook.com/teamdepot.