CVNL Press Release: New Board Officers and County Director Announced
FOR IMMEDIATE RELEASE
September 30, 2019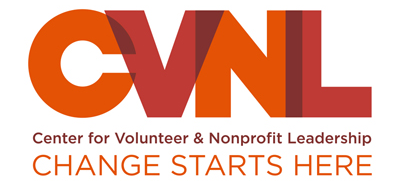 Linda Jacobs
CEO
415.479.5710 x300
ljacobs@cvnl.org
or
Katelyn Willoughby-Bagley
Director of Marketing & Communications
415.448.0330
kwilloughby@cvnl.org
New Board Officers and County Director Announced
SANTA ROSA, CA, September 30, 2019 – Center for Volunteer & Nonprofit Leadership (CVNL) is pleased to announce that their Board of Directors has elected new officers following the merger with Volunteer Center of Sonoma County (VCSC). The officers are a blend of the two organizations. Nancy McKenney, CEO of Marin Humane, is now Board Chair. Tiffany Bagala, Director of Sales at Sandler Partners, has been elected as Vice Chair. CVNL's new Secretary is Diane Hernandez, Area Finance Officer at Kaiser Permanente. Mike Silva was renamed Board Treasurer, and works as the Market President at Comerica Bank. Two Past Chair positions were given to Chris Osborn and Wendy Whitson, who were integral leaders in moving CVNL and VCSC towards this merger. Chris is the Senior VP and Market Manager of US Bank, and Wendy is an Attorney at Anderson Zeigler. Full bios for the full Board of Directors is available at cvnl.org/why-cvnl/our-team.
Santa Rose resident Lily Rego has been hired as CVNL's new Director of Sonoma County. In her role, Lily will bolster existing services and advance the strategic goals of our merged organization. She brings ten years of nonprofit management experience in development, marketing, technology and facilitation. Most recently, Lily served as the Chief Operating Officer at Young Survival Coalition, an organization dedicated to ensure that no young adult faces breast cancer alone.
Lily was born and raised in Sonoma County and, from a young age, has been inspired by the community's culture of volunteerism and philanthropy. She graduated from New York University, worked in New York for ten years and returned to Sonoma three years ago. She will officially join the Santa Rosa office on October 1, 2019.
About CVNL and VCSC: Center for Volunteer & Nonprofit Leadership (CVNL) and Volunteer Center of Sonoma County (VCSC) joined forces on July 10, 2019 to better meet the growing needs of nonprofits in Northern California. For over 50 years, CVNL and VCSC have advanced nonprofits and volunteerism by strengthening leadership, encouraging innovation, and empowering individuals in their communities. Passion alone isn't enough when it comes to creating strong nonprofits. That's why we work with aspiring and established leaders every day to help them build the skills and connections that can take their impact to the next level. Together we offer comprehensive programs that support nonprofits and volunteers including training, executive search, customized consulting solutions, volunteer matching, and corporate engagement. Heart of Marin™ and Heart of Napa™ events support nonprofits of every size and mission through recognition and cash awards. Other programs and services include the Sonoma Human Race, Secret Santa, Court Referral Program, and Volunteer Wheels. We provide disaster preparedness training and serve as an Emergency Volunteer Center (EVC), overseeing spontaneous volunteers and donations for Napa, Marin, and Sonoma Counties in the aftermath of a disaster. We believe that with confident and prepared leaders, our nonprofits will be better equipped to create healthy, happy communities. Visit www.cvnl.org to discover more.