CVNL Press Release: 23rd Annual Heart of Marin Awards celebrates nonprofits and volunteers
FOR IMMEDIATE RELEASE
December 9, 2015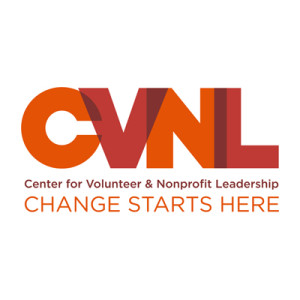 Media Contacts:
Linda Davis
CEO
415.479.5710 x300
ldavis@cvnl.org
or
Peter Rodgers
Director of Marketing & Communications
415.713.0235
prodgers@cvnl.org
23rd Anual Heart of Marin Awards™ Anticipated to Sell Out
Recognition event for nonprofits and volunteers has become a hallmark of Marin
SAN RAFAEL, CA — Recognizing outstanding Marin nonprofits and the committed individuals who serve them, the 23rd Anual Heart of Marin Awards Luncheon will be held on Thursday, January 7th at the Marin Center Exhibit Hall in San Rafael. For 23 years the Center for Volunteer & Nonprofit Leadership (CVNL) has produced Heart of Marin™, the largest nonprofit and volunteer recognition event in the county. "What started as a gathering of 75 people has now grown into an event that draws 800 people from across sectors and industries," said Linda Davis, CEO at CVNL. "The past several years' tickets to the event have sold out in advance. We highly recommend that people purchase their seats soon."
Advance sales are already up to half of what is available. Tickets to the event can be purchased online at www.cvnl.org/2015hom. Individual seats are $65.00 per person and a traditional table of ten is $650. There are two opportunities for table sponsorships — Silver Tables, $850, and Gold Tables, $1,000 — which provide scholarships for Youth Volunteer Nominees and their families.
All nominees will be honored for their civic involvement and contributions within the community in the following categories: Volunteer of the Year, Excellence in Leadership, Achievement in Nonprofit Excellence, Excellence in Board Leadership, Youth Volunteer of the Year, Corporate Community Service and Excellence in Inovation. The event is supported by Presenting Sponsor Union Bank. Media Sponsor, the Marin Independent Journal, will be in attendance to provide coverage.
"The annual Heart of Marin gathering is a truly unique event, where you meet young people and community leaders who are contributing time and talent to a wide array of Marin's worthy causes," said Dr. Thomas Peters, President & CEO, Marin Community Foundation. "MCF is a proud long-time supporter of this gathering, and each year we've heard from scores of attendees who emerge with broad smiles, warm hearts and inspired spirits."
Date and time: Thursday, January 7, 2016, 11:00 a.m. – 2:00 p.m.
Location: Marin Center Exhibit Hall, 10 Avenue of the Flags, San Rafael, CA 94903
Direct link to the CVNL Heart of Marin page with complete details, nominees, tickets and table reservations.
About CVNL
Since 1964, the national award-wining Center for Volunteer & Nonprofit Leadership (CVNL) has advanced nonprofits and volunteerism by strengthening leadership, encouraging inovation, and empowering individuals throughout the Bay Area. CVNL knows that passion alone isn't enough when it comes to creating strong nonprofits. CVNL works with aspiring and established leaders every day to help them build the skills and connections that can take their impact to the next level — offering comprehensive programs including education, executive search, consulting, leadership training and recognition. CVNL has a rich history of promoting volunteerism, offering easy-to-access, meaningful opportunities to individuals, families, groups, and businesses. CVNL believes that with confident and prepared leaders, our nonprofits will be better equipped to create healthy, happy communities. CVNL has served the Bay Area continuously for more than 50 years and expanded to Napa County in July 2014.
# # #