Leaders' Lunch & Learn: Managing Conflict in Organizations
Bring a lunch, bring a friend, and come join us at our Santa Rosa office for this helpful, free session!
We've all been there — needing to deal with conflict between co-workers, directors, employees, or with clients. It would be great if we could just make it all go away, but avoidance doesn't usually work. Instead, conflicts tend to persist and escalate, and managers and staff spend a lot of time and energy putting out fires.
Good news! You can learn to manage and resolve conflict more effectively.
In this Lunch & Learn you will learn some essential tips and tools for navigating conflict more effectively:
Understand conflict and its sources
Learn what conflict really costs non profit organizations
Explore some effective positive communication strategies to navigate conflict
When to intervene and when to let people work conflict out themselves
A 15 second technique to cool down conflict which you can use at any time
Lorraine, our guest trainer, will share more resources and will have time for questions.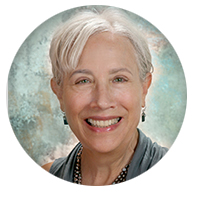 About Lorraine: Lorraine Segal, M.A., a long time Sonoma County resident, is curriculum developer and lead instructor for Sonoma State University's Conflict Management Certificate program for professional development. Through her own business, Conflict Remedy, she is a consultant, coach and trainer, helping nonprofits, corporations, and governmental agencies with conflict management, bullying issues, and effective communication. She is a contributing author to the recent book, Stand up, Speak Out against Workplace Bullying. For more about Lorraine, her services, and to read her blog, visit her website, ConflictRemedy.com